Healthy Corn Tortilla Turkey Enchiladas. Healthy and gluten free enchiladas stuffed with flavorful ground turkey and peppers.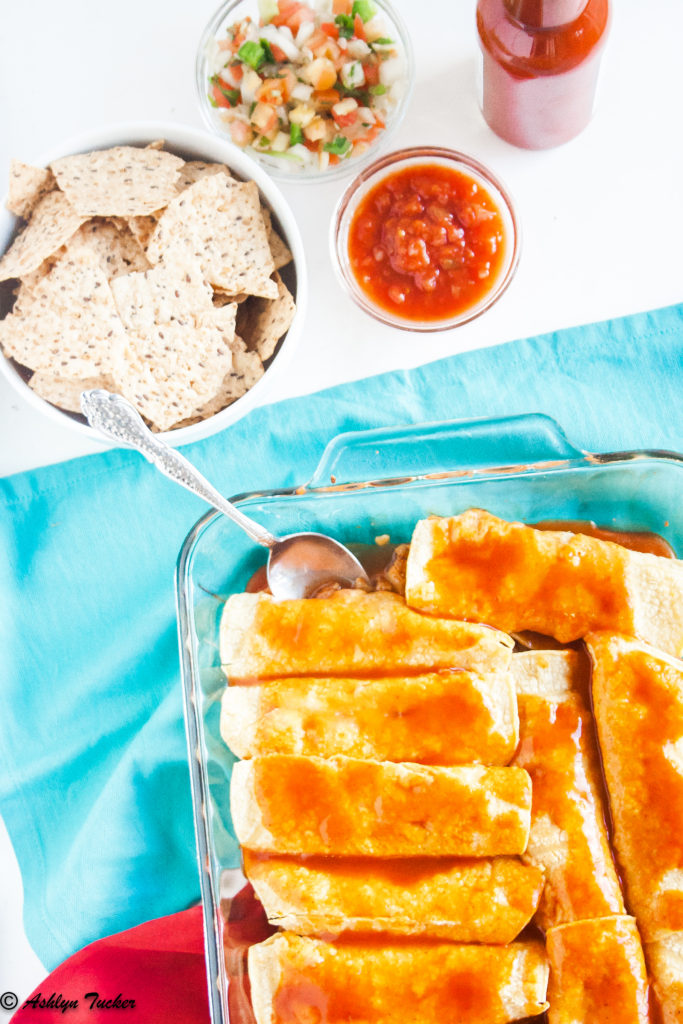 If you've read my Easy One Skillet Mexican Chicken, then you already know how much my family and I love Mexican food! It's wonderfully simple, diverse, flavorful, and 9 times out of 10 it's super easy to make.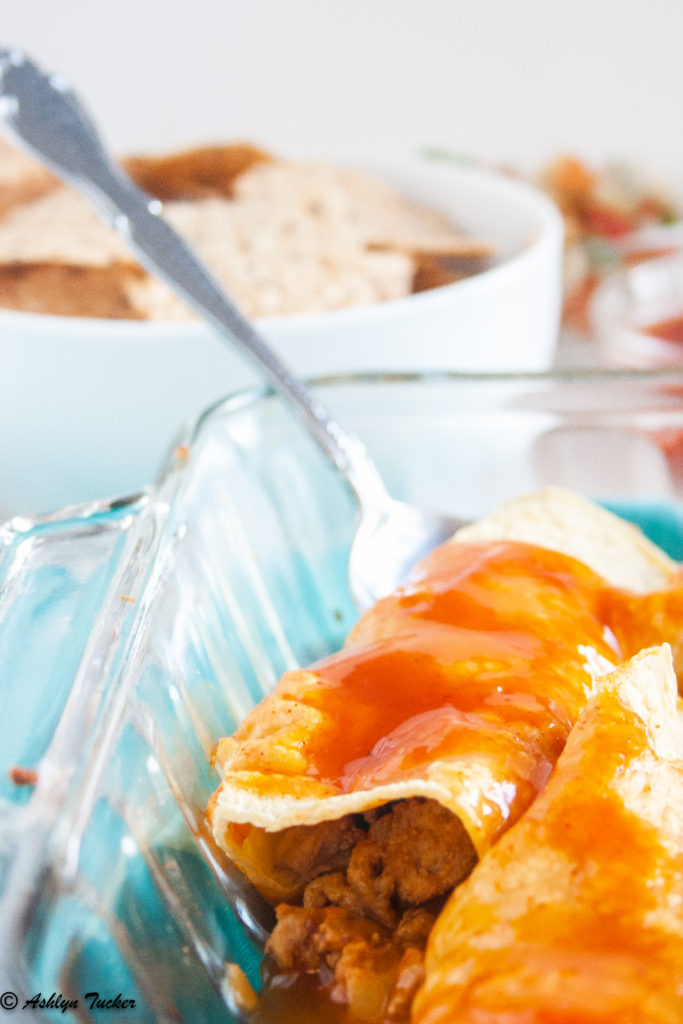 If I'm out at a Mexican restaurant, one of my favorite things to do is scan the "Enchiladas" section and observe all that it has to offer. I'm always impressed and inspired by the different flavor combinations restaurants come up with! What's your favorite thing to order out for Mexican?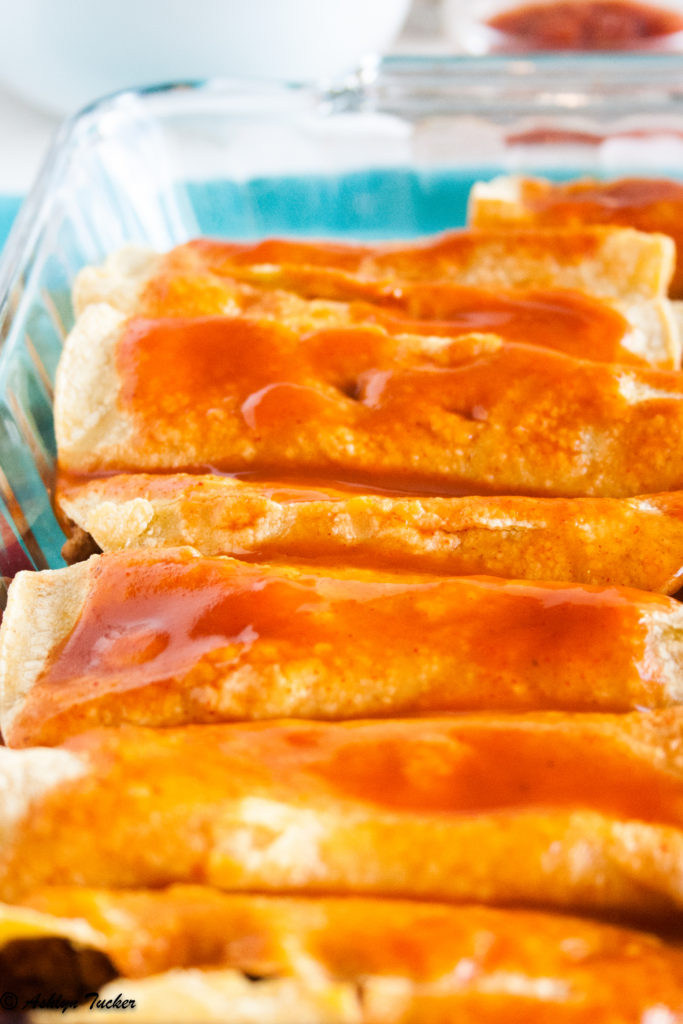 For these enchiladas I kept it simple though, envisioning it as the perfect solution for those busy and crazy weeknights when you just need something warm and satisfying!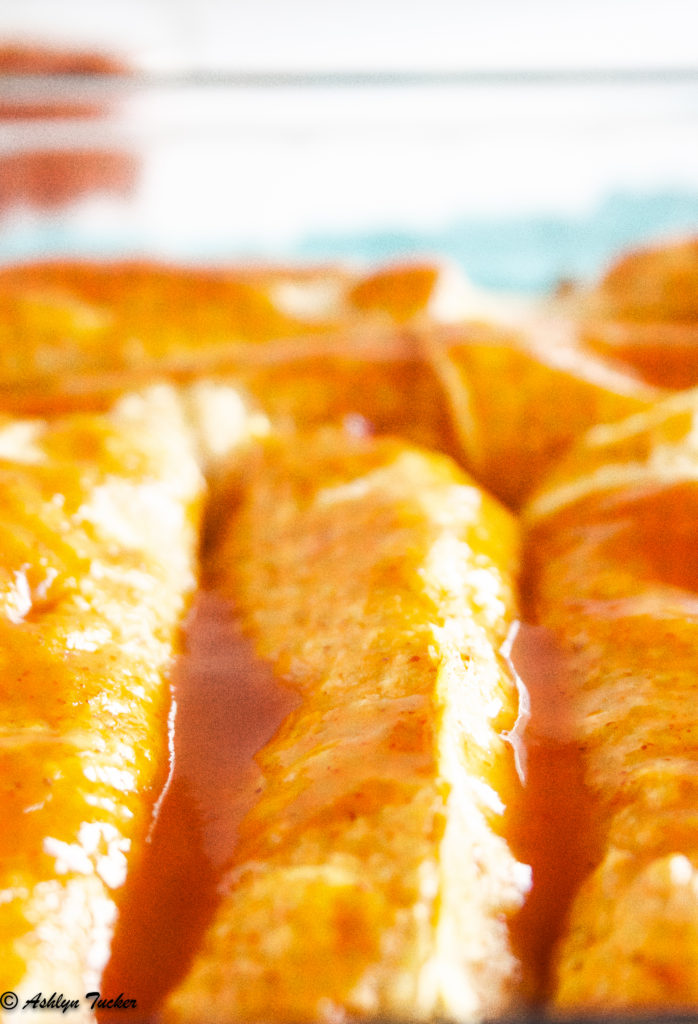 These Healthy Corn Tortilla Turkey Enchiladas are made simply by browning ground turkey in some vibrant spices along with flavorful chopped bell peppers. Then, just portion that into some warm corn tortillas, top with canned enchilada sauce, and if desired, sprinkle some of your favorite cheese on top!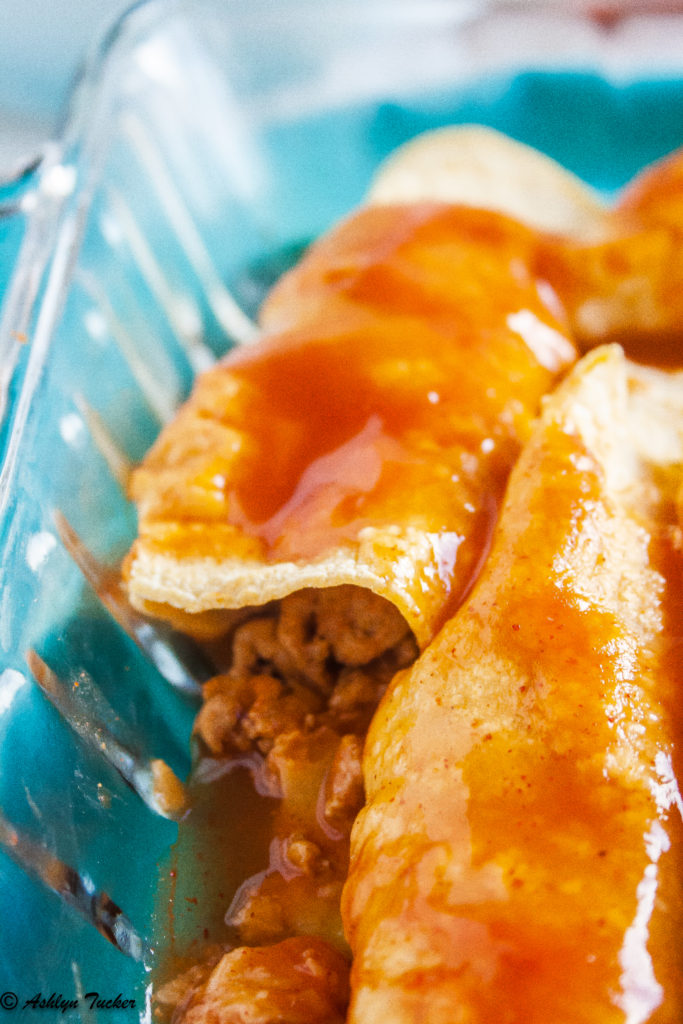 If "Taco Tuesday" exists, I'm here to make "Enchilada Everyday" a thing! Who's with me? 😉
Want to get your nutrition dialed in? Explore our services and contact us!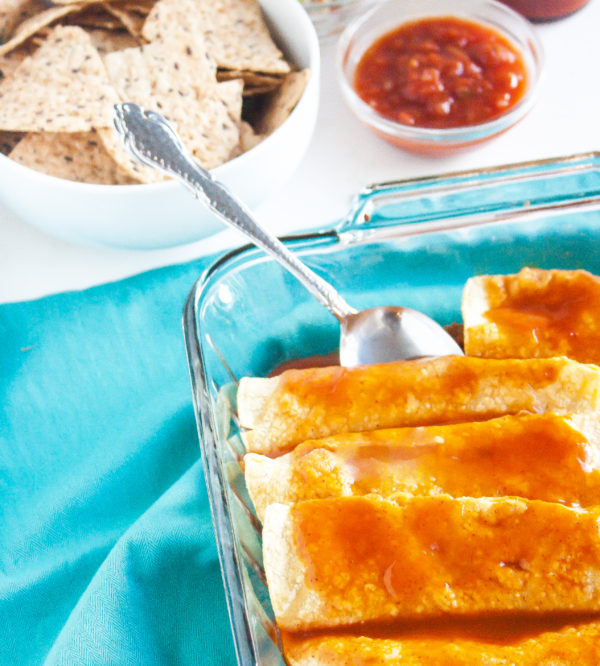 | | |
| --- | --- |
| | |
Preheat oven to 350ºF. Lightly grease a 13x9 pan.

In a large skillet over medium high heat brown the ground turkey, stirring often until it's broken up into small pieces. When the turkey is cooked through, drain off any excess fat.

To the meat skillet, add all the spices, the bell peppers, onion, and water. Stir well and cook over medium high heat for about 5 minutes until the peppers and onion are crisp tender and the water has cooked off.

Remove the skillet from heat. Place an even amount of the turkey mixture into each of the corn tortillas. Before this step you may want to warm the tortillas slightly so that they are more pliable. Roll each of the tortillas up and place them seam side down in the prepared pan.

Pour the can of enchilada sauce evenly over the enchiladas. If you would like, sprinkle cheese over the top, though they are delicious without as well!

Bake for 15 min at 350ºF. Serve and enjoy!