Flavorful + healthy oatmeal prepped the night before!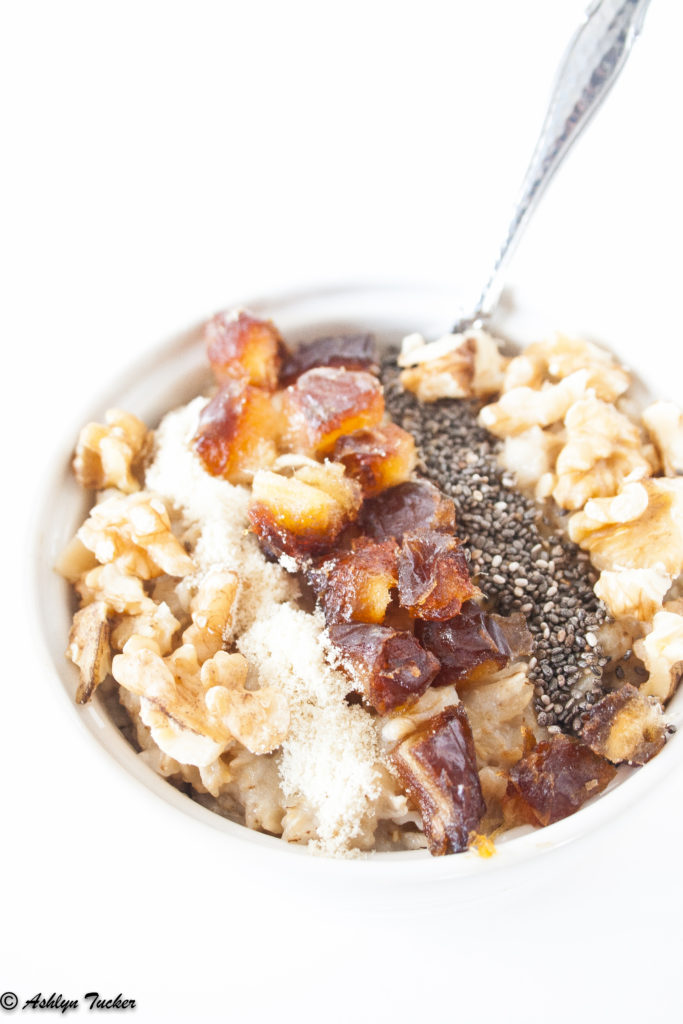 I eat oatmeal religiously.
Like every day, I love it so much, and never get tired of it level religiously.
It legit gets me out bed in the morning.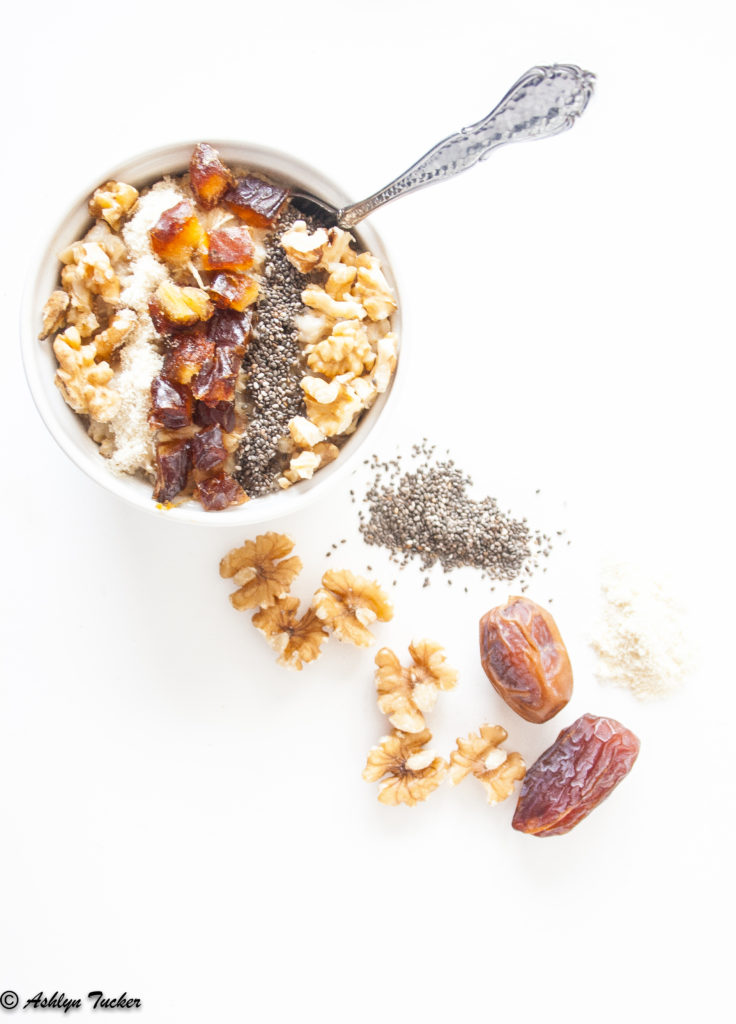 And I am always amazed when people say they don't like it because I'm a firm believer that everyone can find an oatmeal recipe they like. It's a blank canvas with endless flavor combination possibilities!
So if you're one of those people who hasn't yet acquired a taste for oatmeal (I truly feel bad for you), then hopefully this recipe will convert you to being an oatmeal lover!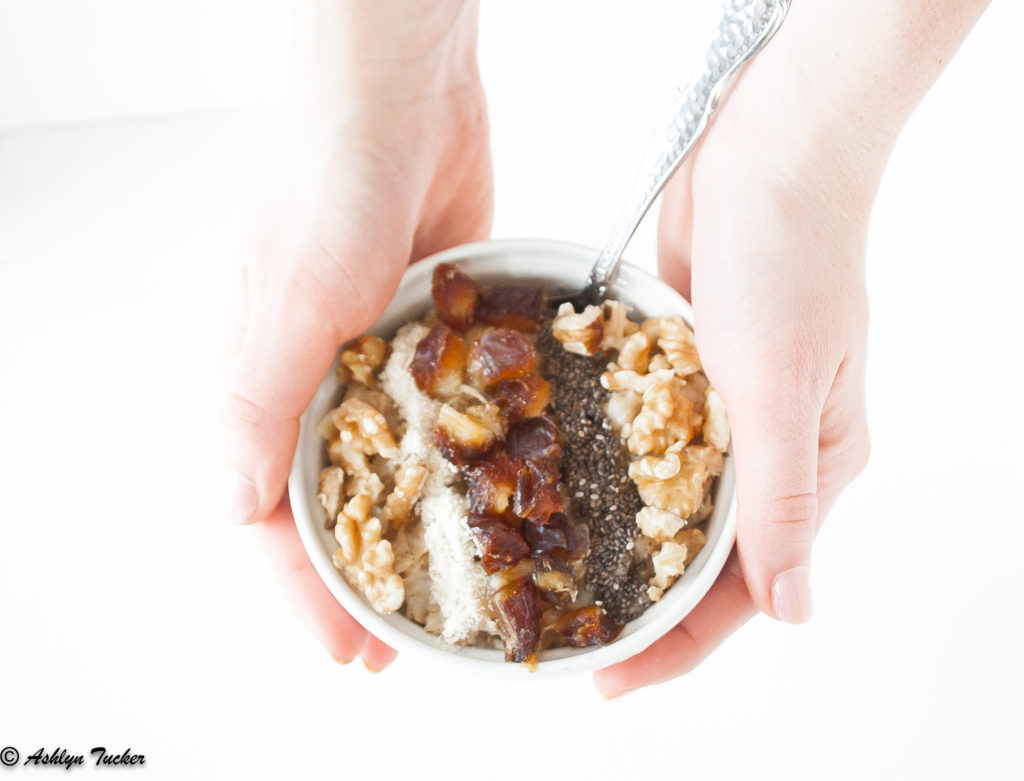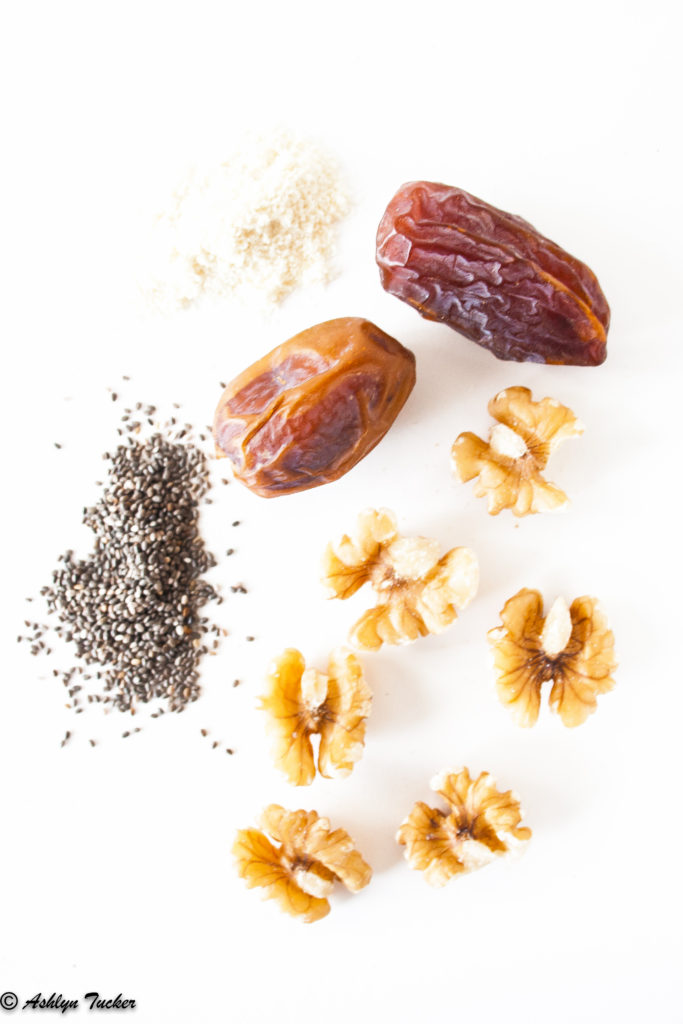 Each ingredient in this oatmeal serves its unique purpose:
Chia seeds for omega 3s, antioxidants, and volume (seriously add chia seeds to your oats and they will like double in size)
Dates for antioxidants (hello flavonoids and carotenoids!), fiber, and a lil bit of added sweetness
Walnuts for healthy fats, protein, and added crunch!
Protein for an extra energy boost, increased satiety, and vibrant vanilla flavor!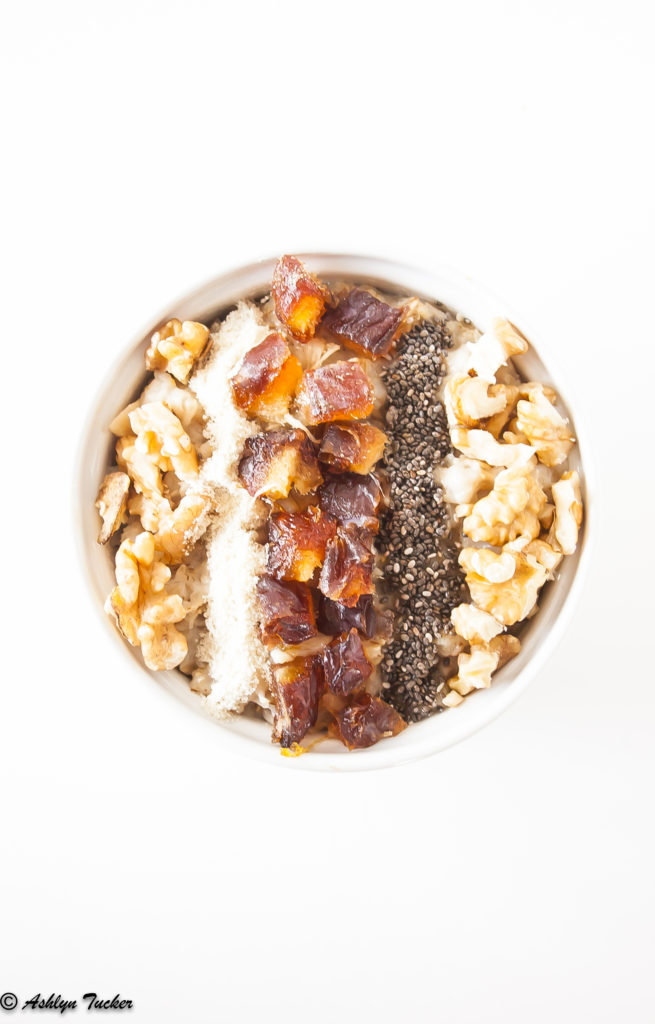 Nothing says good morning quite like a warm, hearty bowl of oats!

Want to get your nutrition dialed in? Explore our services and contact us!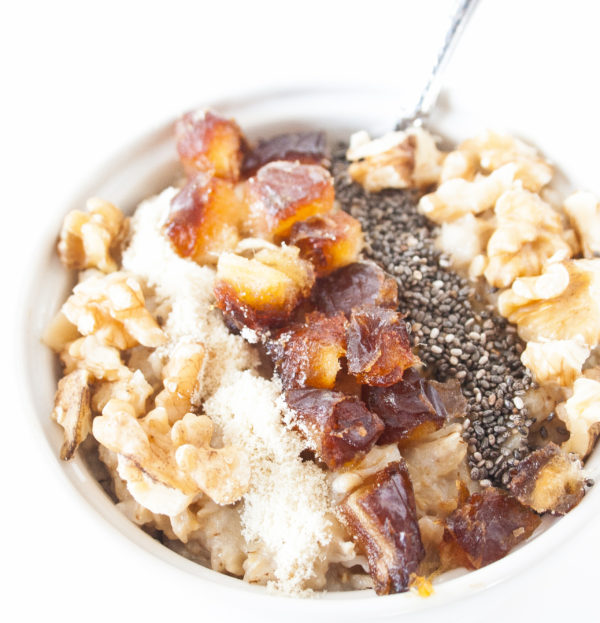 | | |
| --- | --- |
| | |
In small bowl or mason jar, stir together all the ingredients.

Cover securely and refrigerate overnight.

The next morning, enjoy cold or heat it up in the microwave. If desired, add more liquid and/or cinnamon to taste.