Rosemary Sea Salt Sugar Snap Peas. Easy to make and flavorful sautéed sugar snap peas that are perfectly seasoned and crisp tender!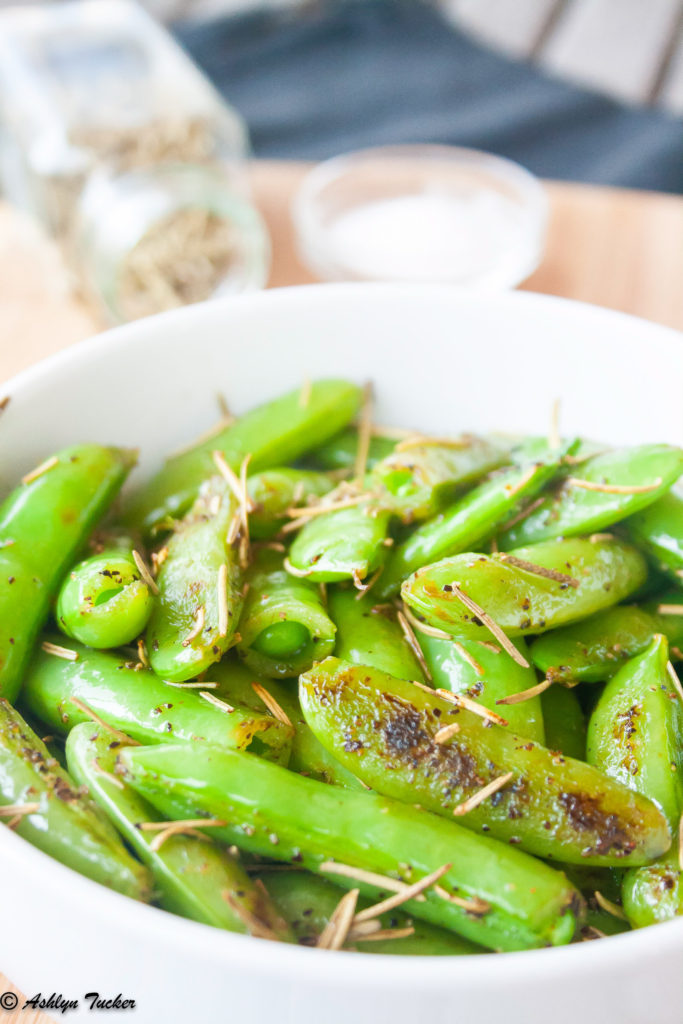 The first time I ever had sugar snap peas was when I was really little and eating takeout Chinese with my family. I remember picking out this long, unfamiliar green thing that was in my rice dish and asking my mom what it was. She exclaimed that they were sugar snap peas and one her all time favorite stir fry ingredients! Since I was a picky little eater and it was a green vegetable, I was still a bit unsure – but her genuine love for them gave me enough confidence to give them a try.
And man am I glad I did! I immediately shared her love for them. They have the perfect crisp tender texture and the experience of having both the casing and the inner peas together in one bite is so unique and unlike any other veggie.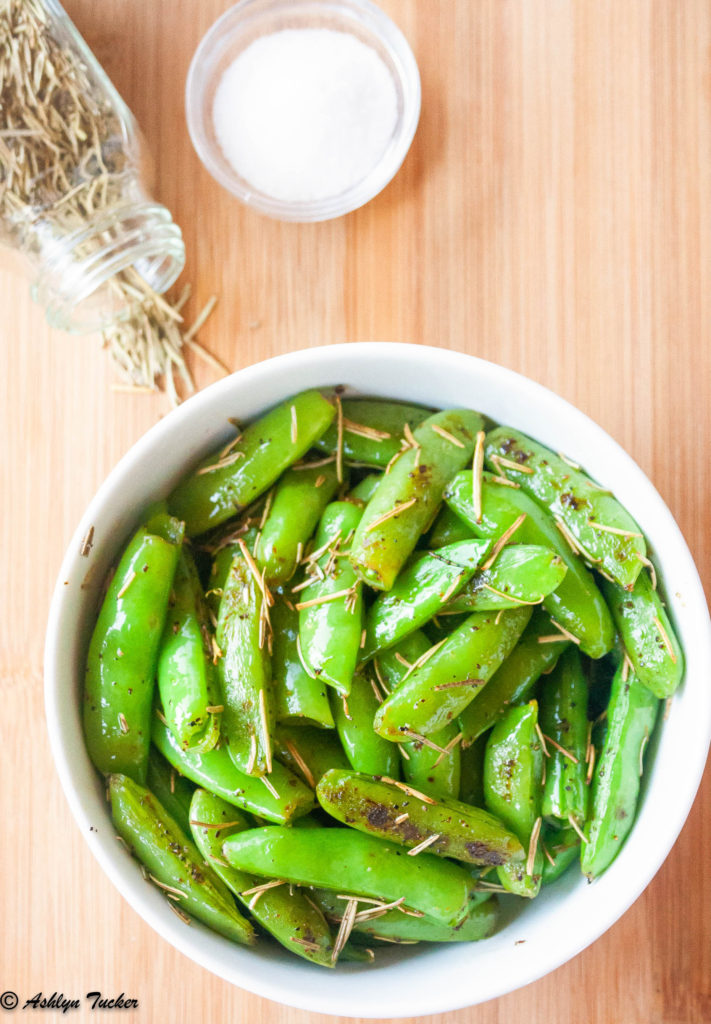 Ever since then I've been seeking ways to use sugar snap peas outside of stir fry and broaden my horizons for how to prepare them. One of my favorite ways to serve them is as a vegetable side to a meat and potatoes dish because it really allows the peas to be a star as they add color, flavor, and freshness to a plate!
I got my sugar snap peas farm fresh as a member of Golliher Farms Food Club! Store bought snap peas will substitute just fine, but if you can I highly recommend buying fresh from a local farm or farmers markets! Snap pea peak season is approximately Spring through July so they will be more available during those months.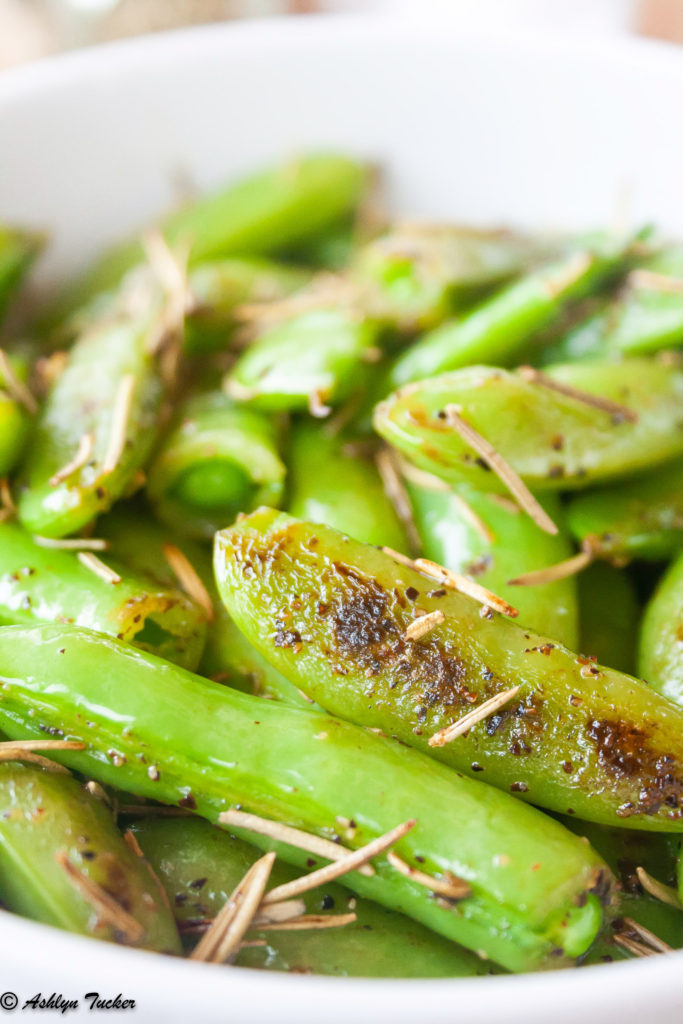 I chose to sauté this with just three purposeful and effective spices: rosemary, sea salt, and black pepper. I put rosemary and sea salt on soooo many foods because of how the herbal, earthy flavor of the rosemary complements the brightness of the sea salt. And I add black pepper simply because I put pepper on everything! 😉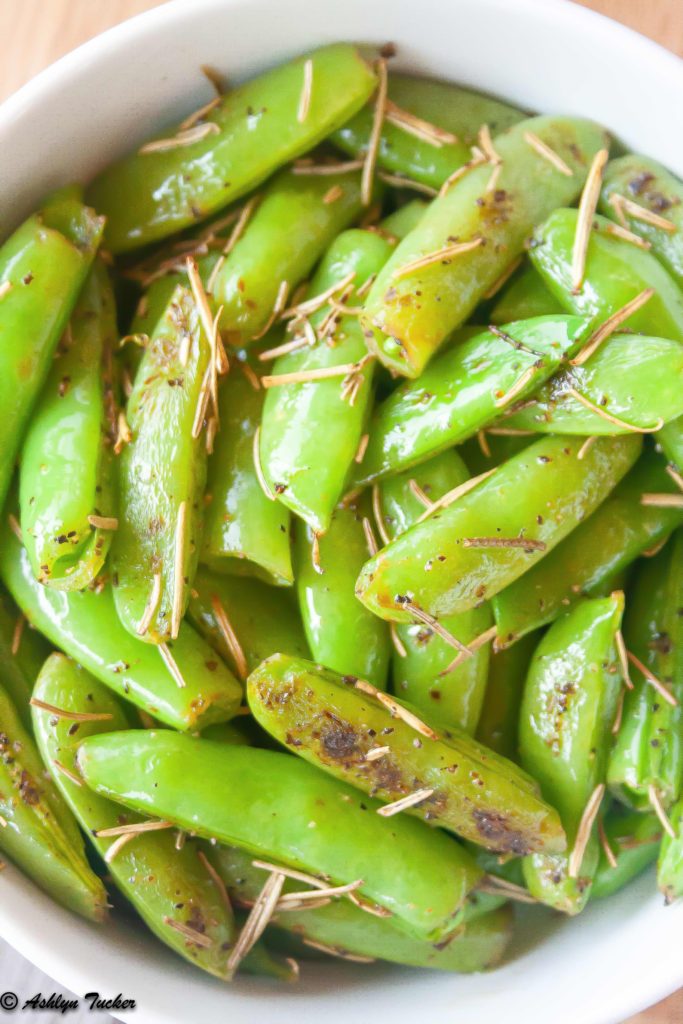 So if you've never had snap peas outside of Chinese food, you definitely need to try them as a dinner side, meal prep veggie, lunch box component, etc! They will definitely help to diversify your veggie routine!!
Want to get your nutrition dialed in? Explore our services and contact us!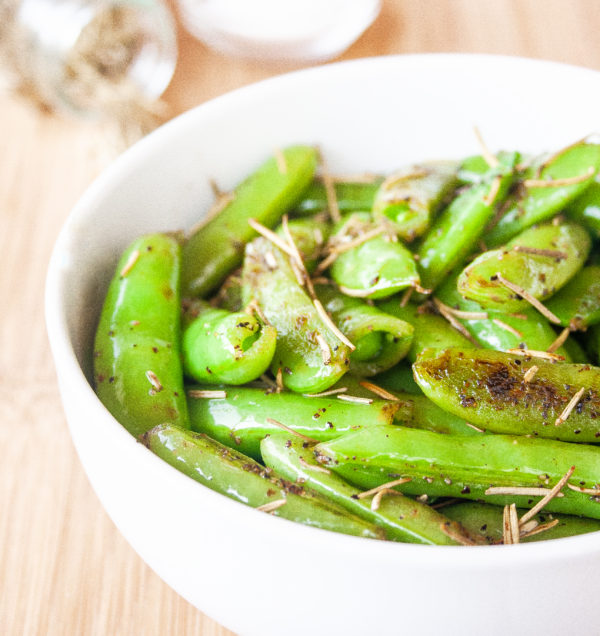 | | |
| --- | --- |
| | |
Remove and discard the stem end and pull the string from each sugar snap pea pod. Rinse the sugar snap peas thoroughly and pat dry.

Heat the olive oil over medium high heat in a large skillet. Add the snap peas, rosemary, sea salt and pepper (option to add more salt or pepper to taste). Sauté for 5-7 minutes until the snap peas are crisp tender and slightly golden.