Superfood Chocolate Granola. Chocolate granola packed with texture and flavor from quinoa, chia seeds, and heart healthy nuts!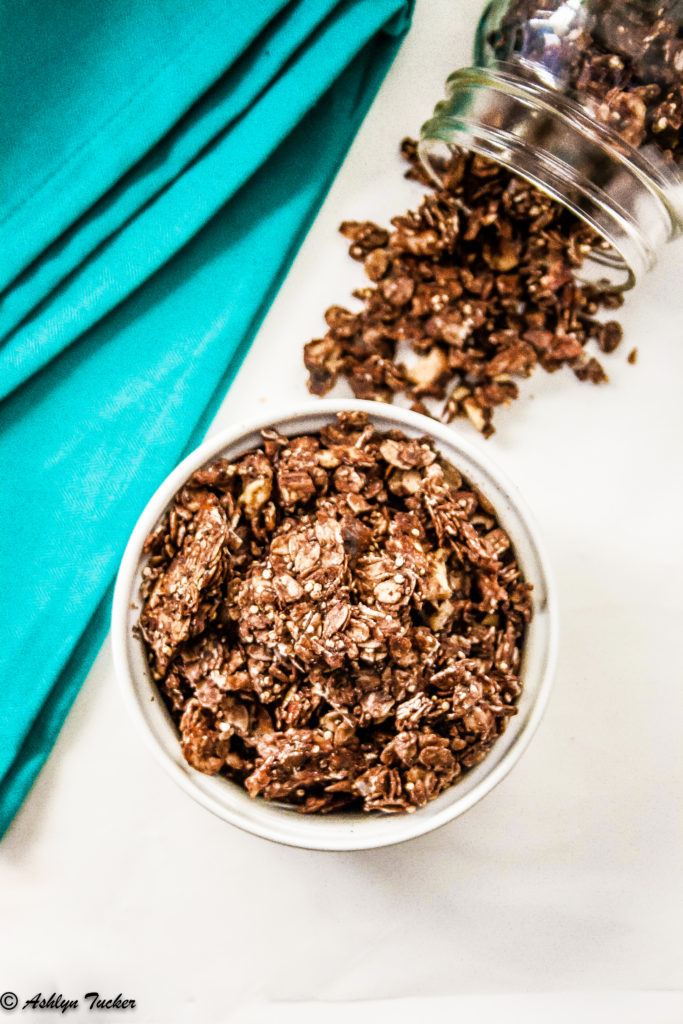 Granola is the crack of the food world and by that I mean it is TOTALLY addictive. One handful turns into 5 and before you know it the whole bag is gone!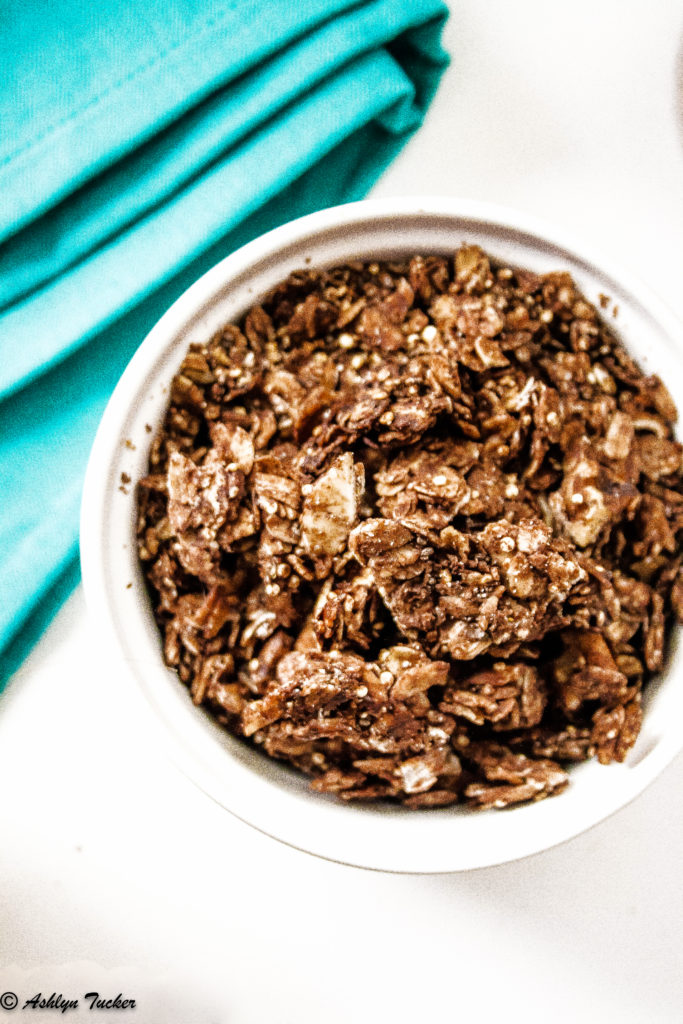 It's just one of those foods that has it figured out – great texture, flavor, and endless possibilities for how to use it. Unfortunately though, lots of store bought granolas are laden with unnecessary ingredients that aren't exactly the best thing for our bodies.
On the bright side though, making homemade granola is a super easy and quick process! It only takes one bowl and about 20 minutes to have a batch of fresh homemade granola on hand!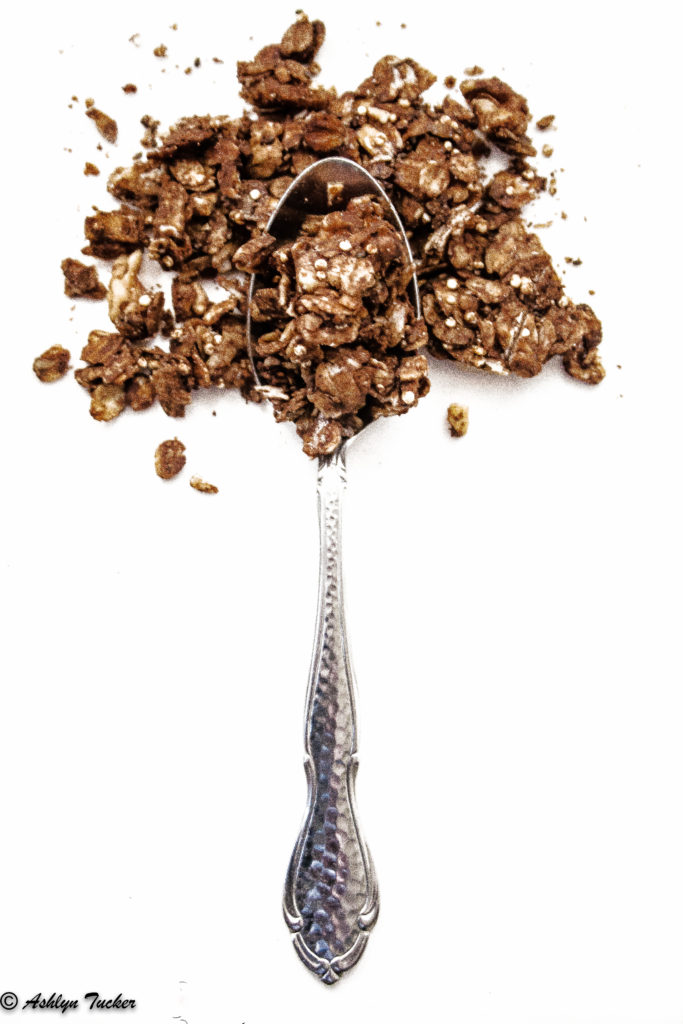 I dubbed this granola "Superfood Chocolate Granola" because of the nutrient dense nature of its ingredients:
Chia seeds for antioxidants and omega-3s.
Quinoa for protein and fiber.
Cocoa powder for anti-inflammation and brain and heart health
Almonds and walnuts for micronutrients, antioxidants, and blood sugar control
Oats for fiber and cholesterol health
Honey for antioxidants and natural allergy relief
Basically my point is that loving your food is super important, but it's also pretty cool when your food loves you back!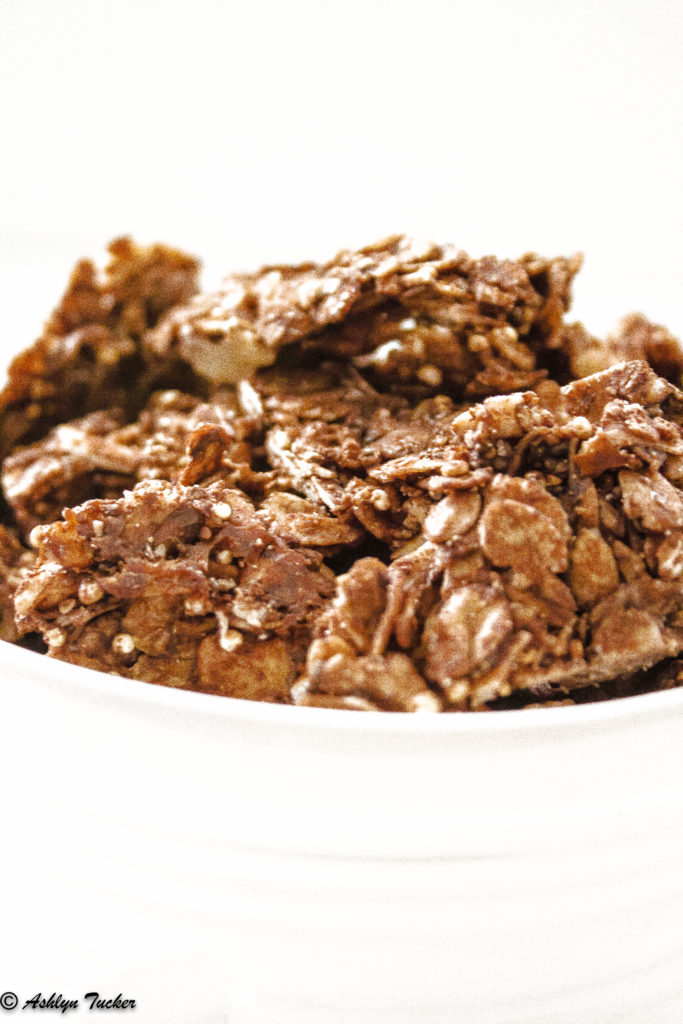 Want to get your nutrition dialed in? Explore our services and contact us!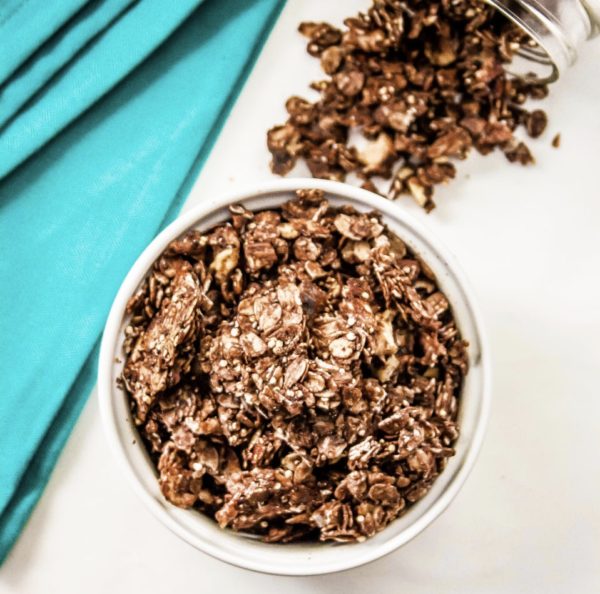 | | |
| --- | --- |
| | |
Preheat oven to 350ºF. Line a baking sheet with parchment paper.

In a large bowl, mix until ingredients together until thoroughly combined. Press into an even layer on the prepared baking sheet.

Bake for 16-18 minutes or until slightly golden and fragrant. Remove from oven and let cool completely. Break granola into pieces of your size preference and store in an airtight container.