Roasted New Potatoes. Farm fresh new potatoes seasoned and crisped to potato perfection!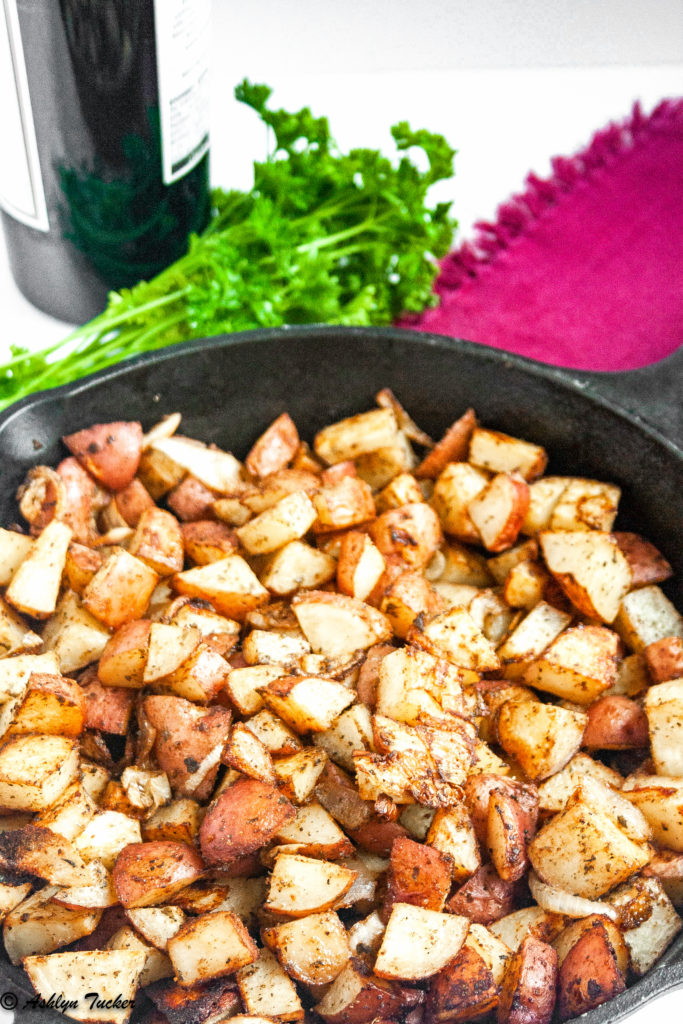 They say diamonds are the way to a girl's heart, but I'm pretty sure it's actually potatoes.
Roasted, baked, fried, twiced baked, stuffed, mashed, the list goes on….
And the one commonality between all of these? The results are always delicious!
So if you're a potato fiend like me, welcome to the party! And if you're just looking for an easy dinner side dish, welcome to the party too because you're also in the right place! 😉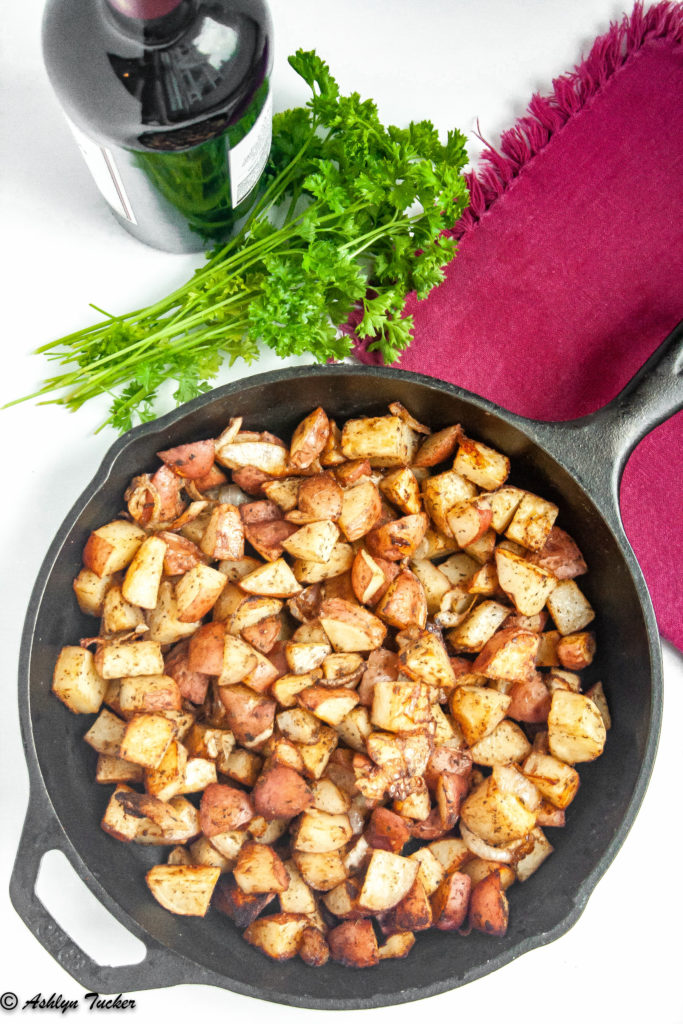 So what exactly are "new" potatoes? They aren't actually a different species than the potatoes you typically see on grocery shelves. New potatoes are the same potato but just picked earlier and brought to market right away. Usually potatoes are stored a couple weeks to let the skin firm up in order prevent nicks and increase longevity. In contrast, new potatoes are more delicate and fresh. Their skins are thin, wispy, and perfect for crisping and their flavor is slightly sweeter because the sugars have not yet converted to starch.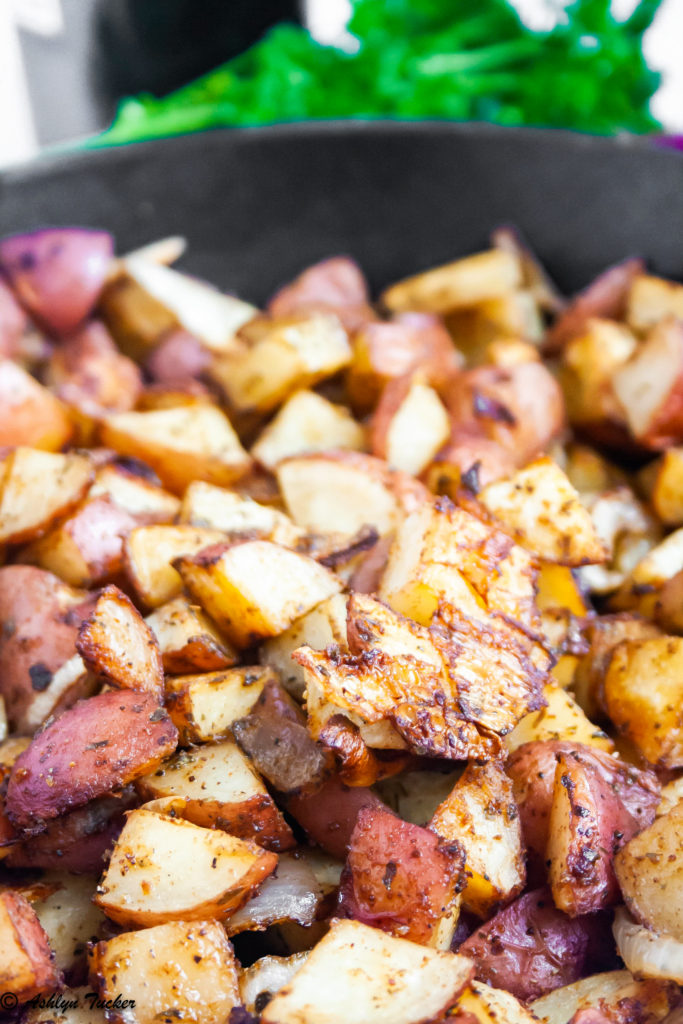 My new potatoes came directly from Golliher Farms but you should be able to find them in your local grocery or farmer's market (potentially branded as "baby" potatoes). And if you simply can't find new potatoes anywhere, feel free to sub in fingerlings, reds, or chopped yukons, russets, or sweet. The beautiful part of this recipe is you have quite a bit of liberty – ultimately we are just looking for a few cups of your favorite potatoes chopped small!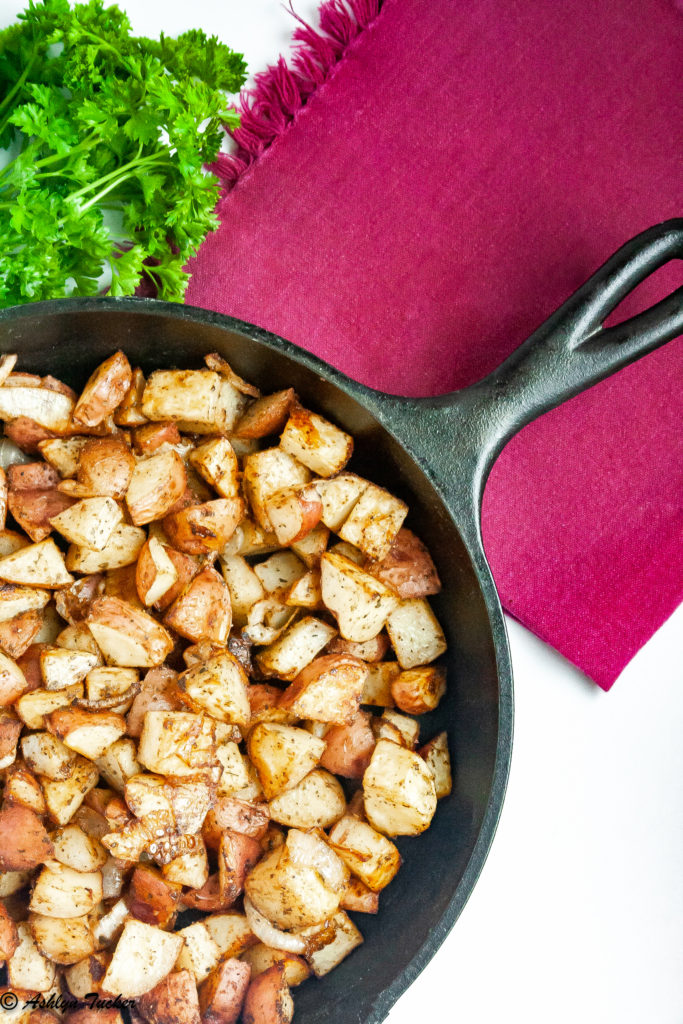 My favorite way to serve this dish is as a dinner side for grilled chicken or fish. They also keep really well for using leftovers throughout the week so I definitely recommend adding them to your meal prep or lunch box routine! Lastly, these eggs work really well as the base for a breakfast hash with some wonderfully golden yolks running over them!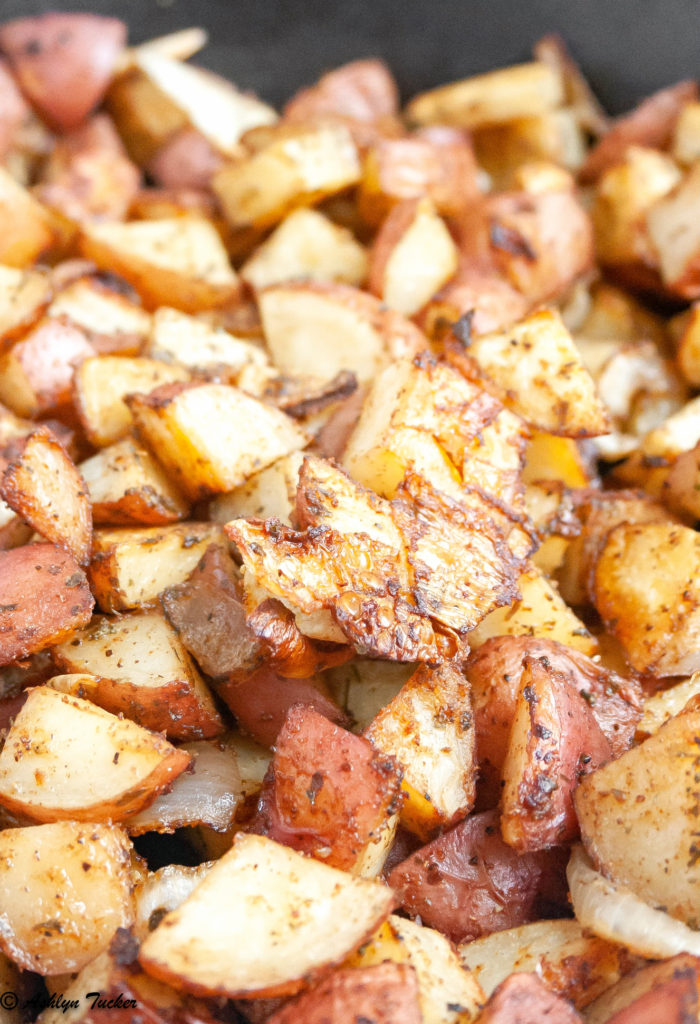 Show us how you use these Roasted New Potatoes by tagging us on Instagram with @F5method and #F5Method.
Want to get your nutrition dialed in? Explore our services and contact us!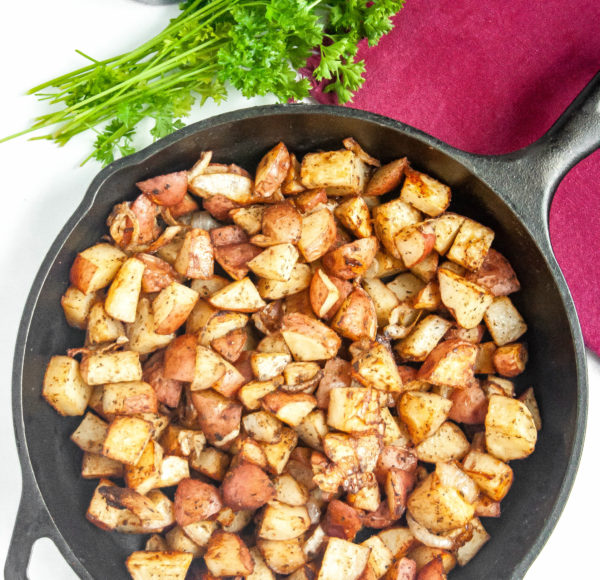 | | |
| --- | --- |
| | |
Preheat oven to 375ºF. Line a baking sheet with nonstick foil.

In a large bowl, stir together the chopped potatoes, onions, spices, and olive oil until evenly mixed.

Spread potato mixture into an even layer on the prepared baking sheet.

Bake for 25 minutes at 375ºF, remove from oven and stir. Bake for 20-25 minutes more or until the potatoes are golden brown and crispy.