Roasted Broccoli with Garlic and Almonds. Easy and flavorful dinner side dish made simply with garlic cloves, almonds, salt, and pepper.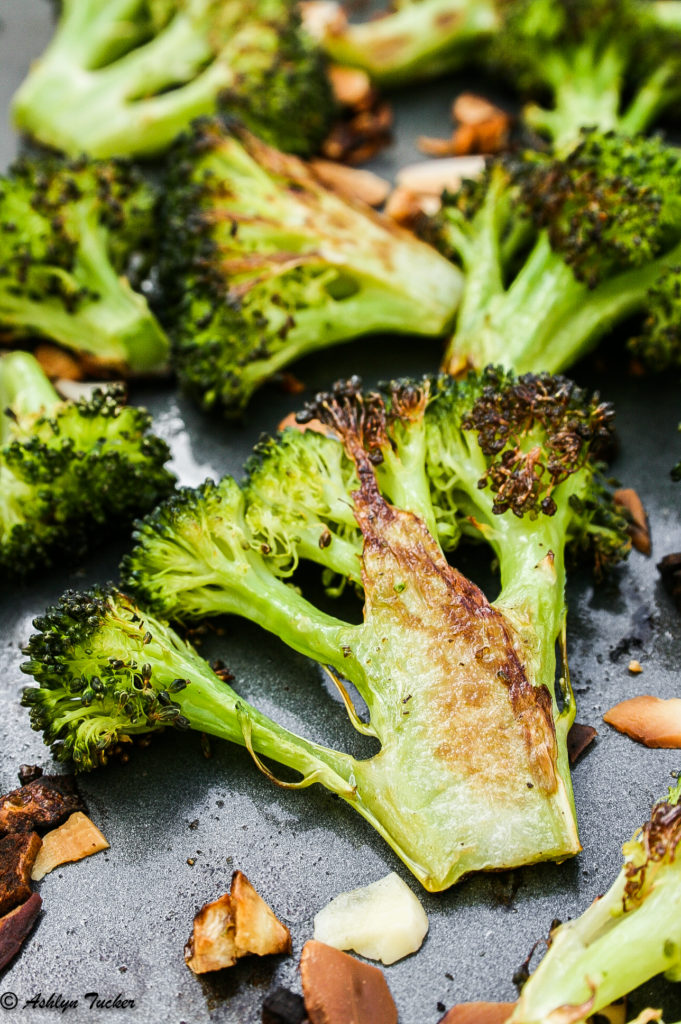 Broccoli can be hard for some people to palate and it's definitely not the tastiest vegetable out there when enjoyed plain. But instead of seeing broccoli as an annoying green thing you need to shove down to make your doctor happy, you should see it as a blank canvas with endless possibilities!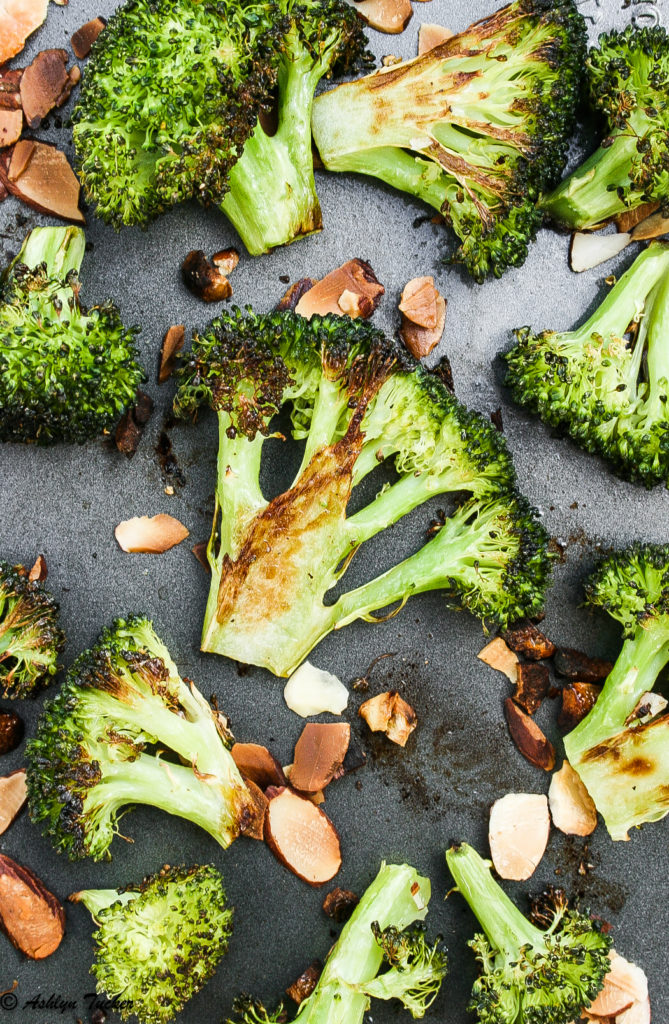 It pairs well with meat or seafood, it can go on salad, in soups and can be grilled, steamed, or roasted. I chose to roast the broccoli for this recipe because the oven gives the florets an amazing golden color and slightly crunchy bite to them!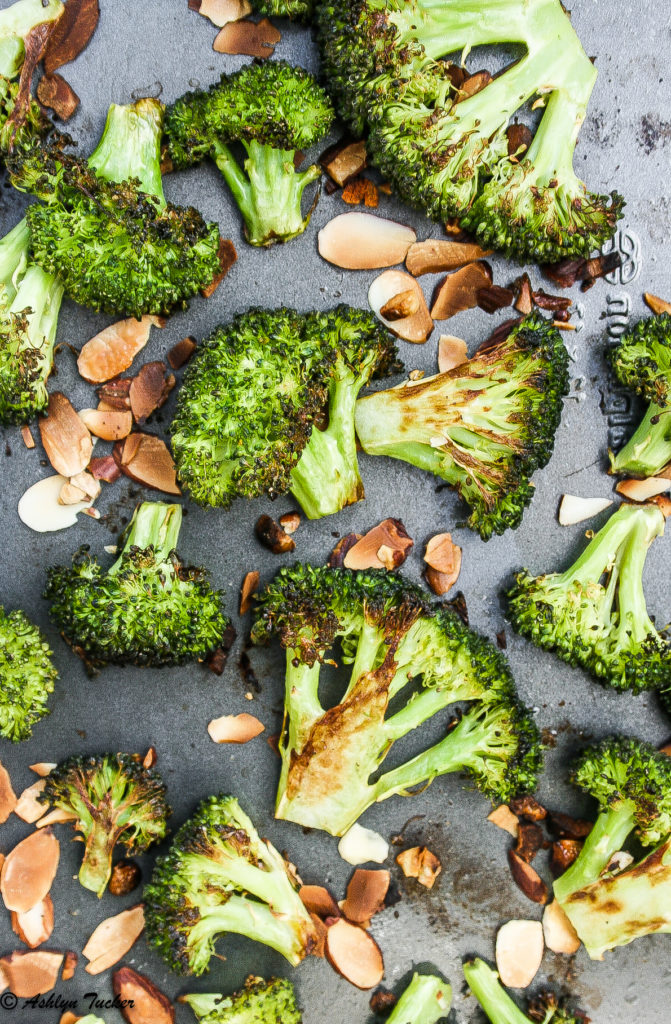 This Roasted Broccoli with Garlic and Almonds is a quick and easy enough recipe to make in a pinch for a weeknight meal. It also works great to make it in bulk and incorporate it into your meal prep routine.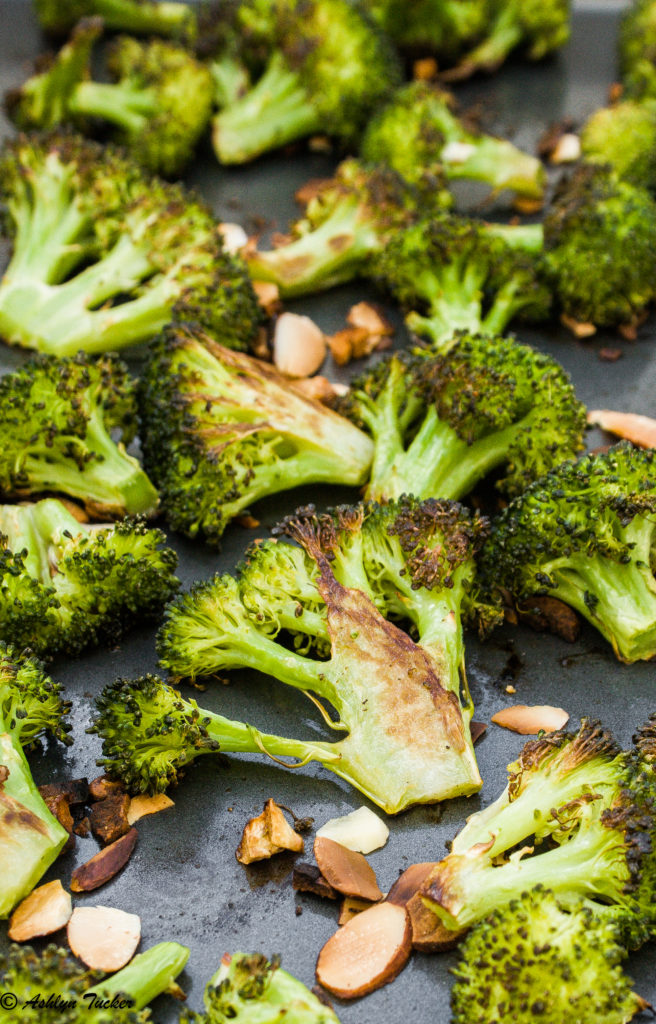 So if you struggle to get in your greens, give this recipe a whirl! Broccoli just might become your new best friend. 😉
Want to get your nutrition dialed in? Explore our services and contact us!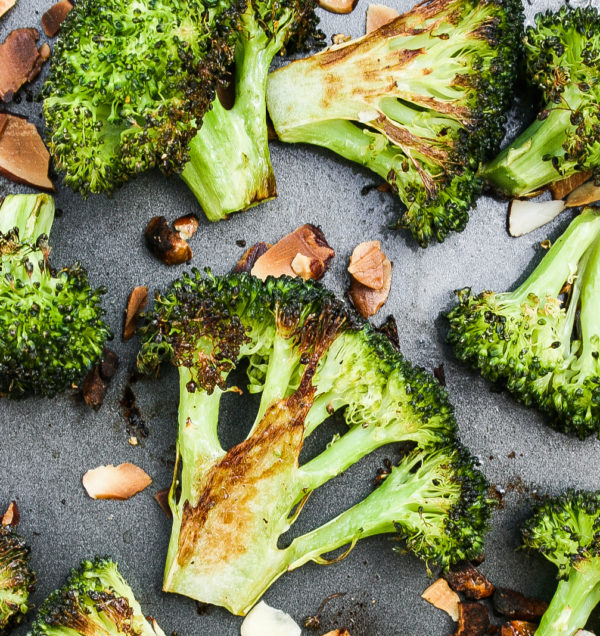 | | |
| --- | --- |
| | |
On a rimmed baking sheet, toss together the chopped broccoli, olive oil, garlic, salt, and pepper. Spread into an even layer.

Bake for 10 minutes. Remove from oven, add the almonds, and stir well.

Bake for 5-8 more minutes until the broccoli is slightly golden and fork tender. Remove form oven and enjoy!