A one bowl recipe for chocolate protein donuts drenched in a delectable peanut butter glaze! Gluten free, dairy free, high protein and low sugar!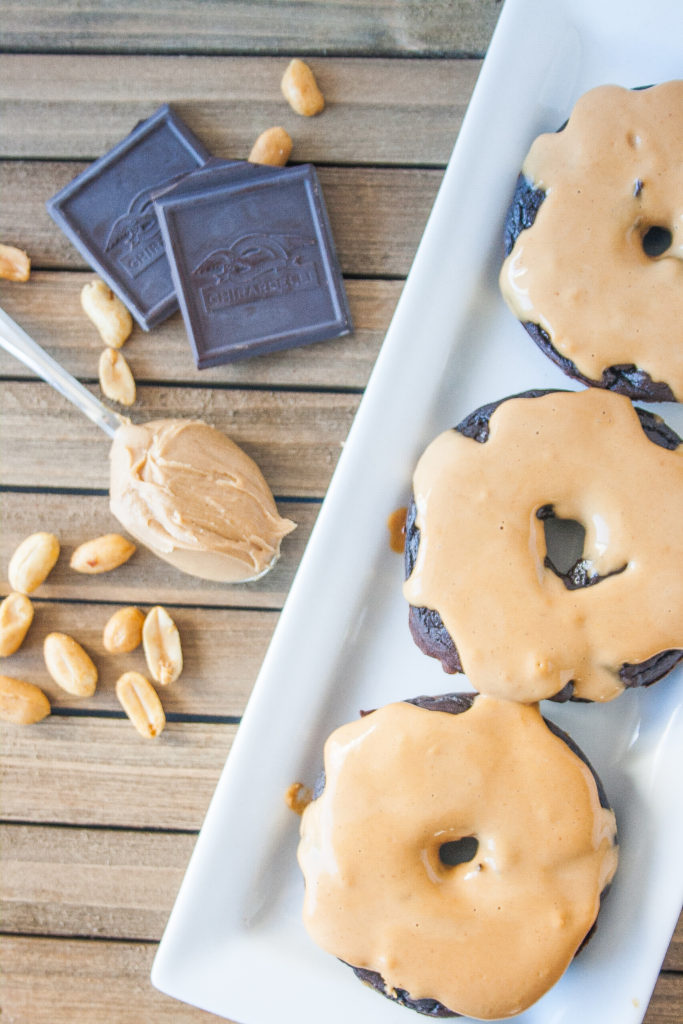 Remember those amazingly fudgy delicious healthy chocolate donuts I posted yesterday? Welp, I made them better in the one way I know possible: by adding PEANUT BUTTER.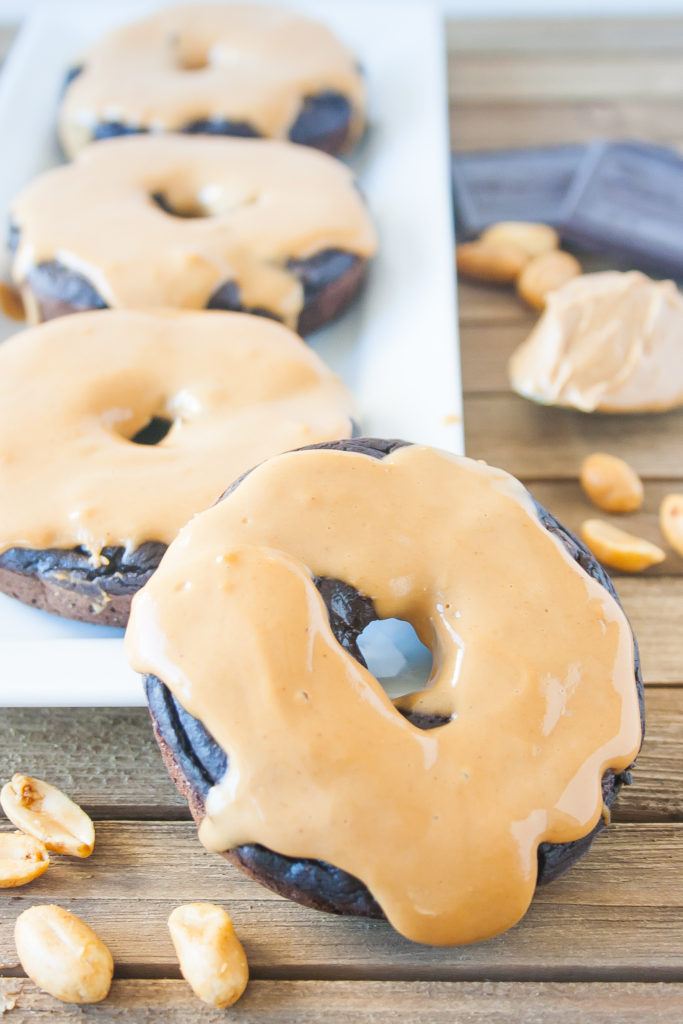 I smothered these donuts in a rich peanut butter glaze while still keeping them food allergy friendly with macros in check.
Each donut comes in at 125 calories, 4g fat, 14g carbs, 12g protein, and 4g of sugar. Which is ah-mazing because you can go back for seconds and still stay on track!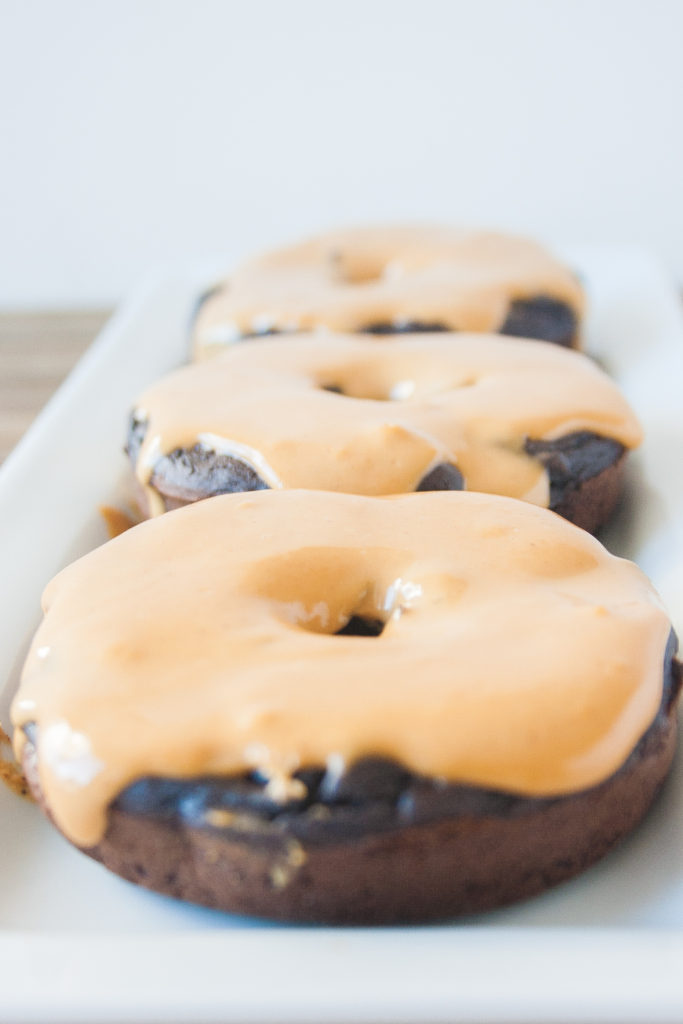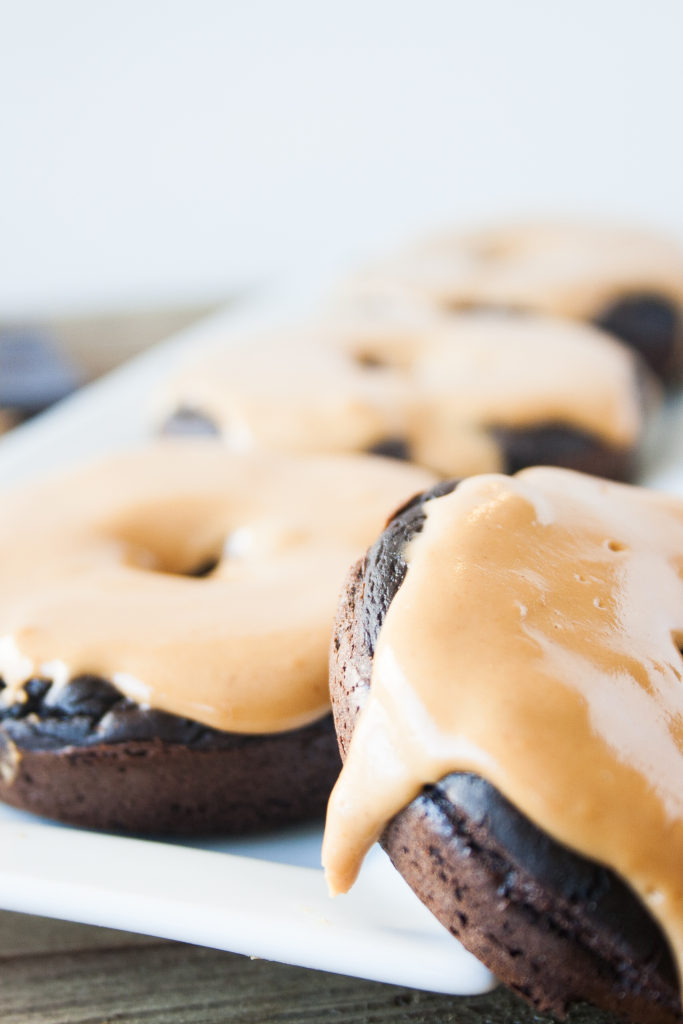 These donuts are my new favorite snack/dessert/morning treat and I hope you'll love them just the same!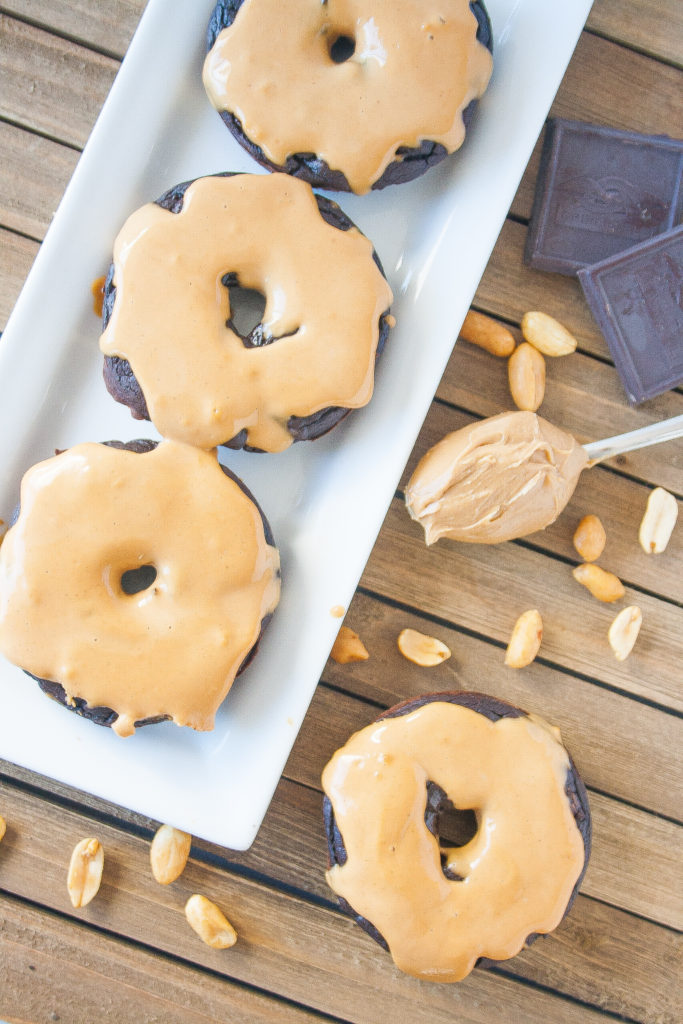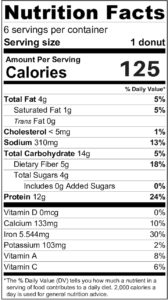 Want to get your nutrition dialed in? Explore our services and contact us!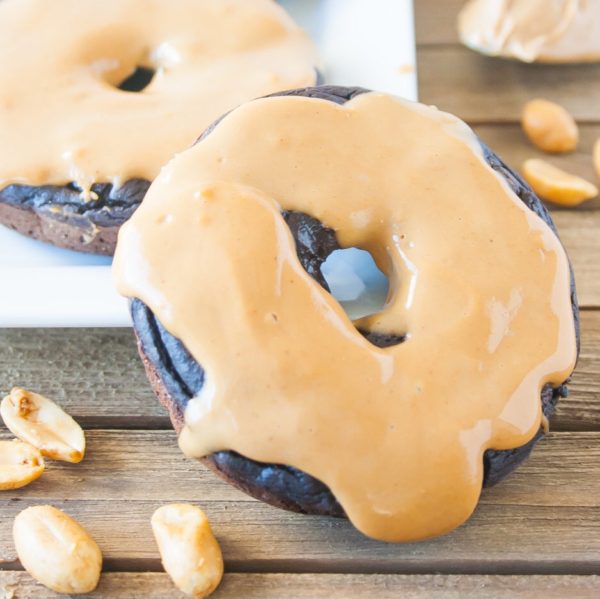 Spray a donut pan with nonstick spray and set aside. Preheat oven to 350º Fahrenheit.

In a large bowl, combine all the donut ingredients until evenly mixed.

Spoon the batter into the donut cavities or use a large ziplock bag. Cut a corner off the bottom of the bag and pipe the batter into each donut cavity.

Bake for 20-22 minutes. Allow donuts to cool then invert them onto a wire rack.

In a small bowl, combine the powdered peanut butter, vanilla protein powder, and water. Spoon the glaze over the donuts. Let set and store an airtight container. These last 2-3 days at room temperature, 7-10 if stored in the fridge.