Granola Butter Thumbprint Cookies. Healthy chocolate protein cookies dolloped with granola butter.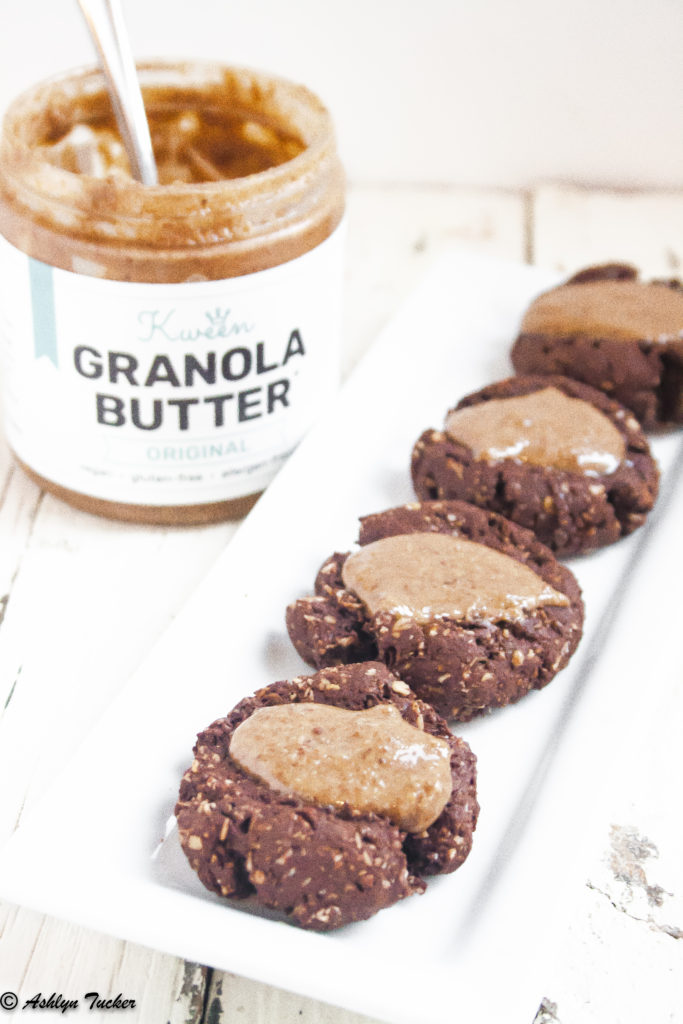 Back when I made these Double Chocolate Protein Cookies I was immediately obsessed! They have a deep, dark chocolate flavor that's balanced out by their light texture and the creaminess of the granola butter. And what is granola butter you might be asking?? It's the nectar of the gods.
Well actually, is Kween's amazing idea to grind up granola like you would a nut butter and sell it in a jar. GENIUUUUS.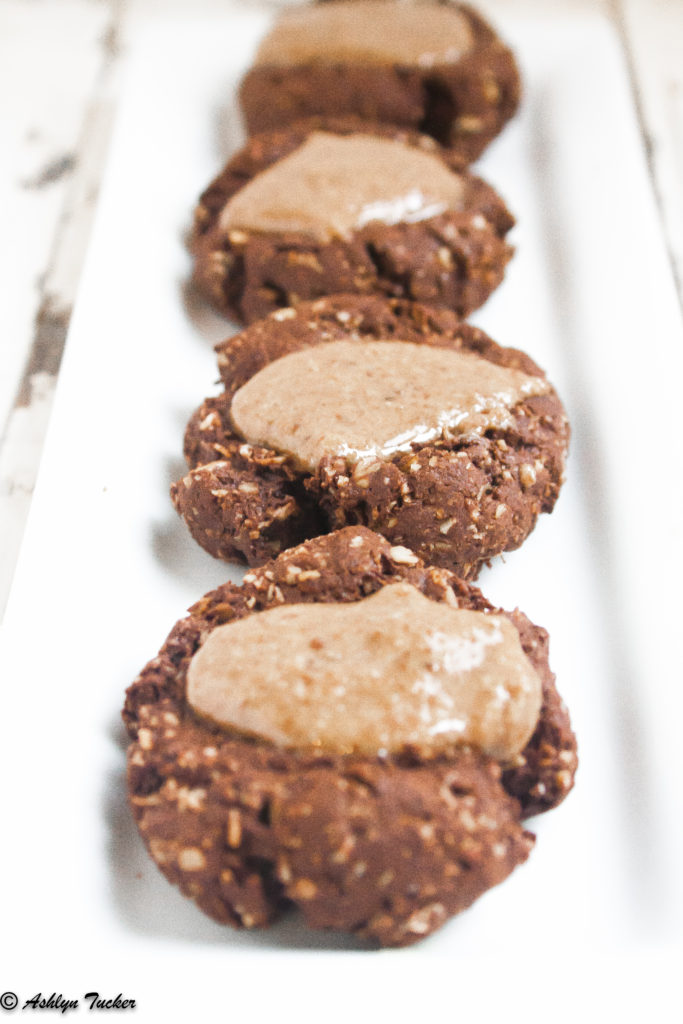 For this recipe you could sub in your favorite nut butter or grind your own granola butter with your favorite store bought brand + a dash of coconut oil – but I highly, highly recommend buying some Kween brand. Not sponsored, genuinely think it's amazing and want to share it with y'all!!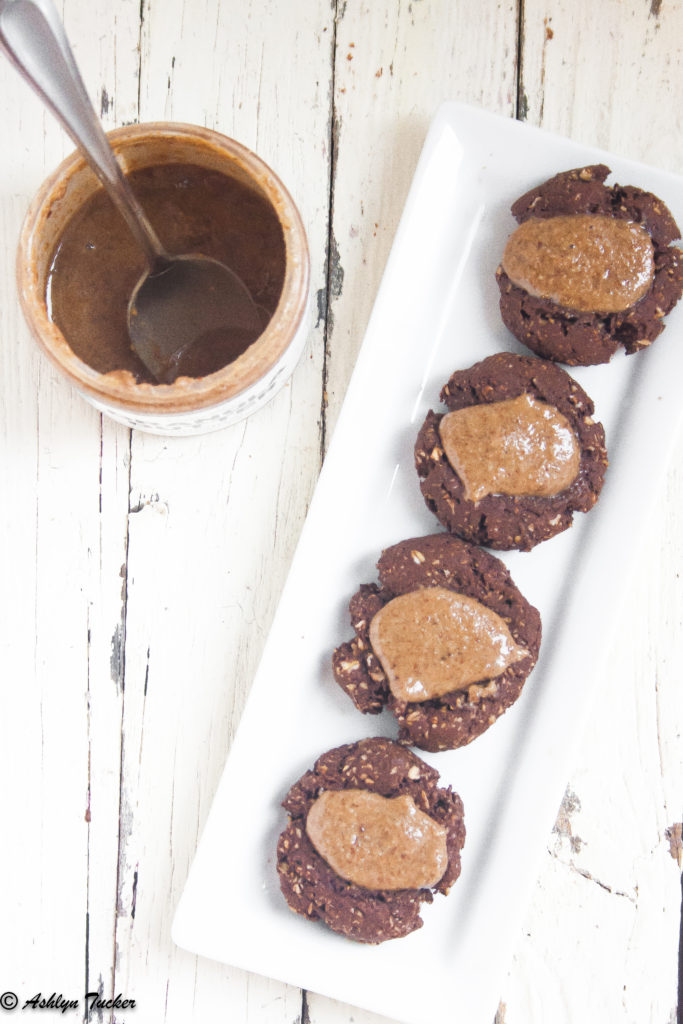 One of the best parts of this recipe (besides the end product of course) is how stupid easy it is to make. Just a few ingredients, a blender, and bam – it's thumbprint cookie time!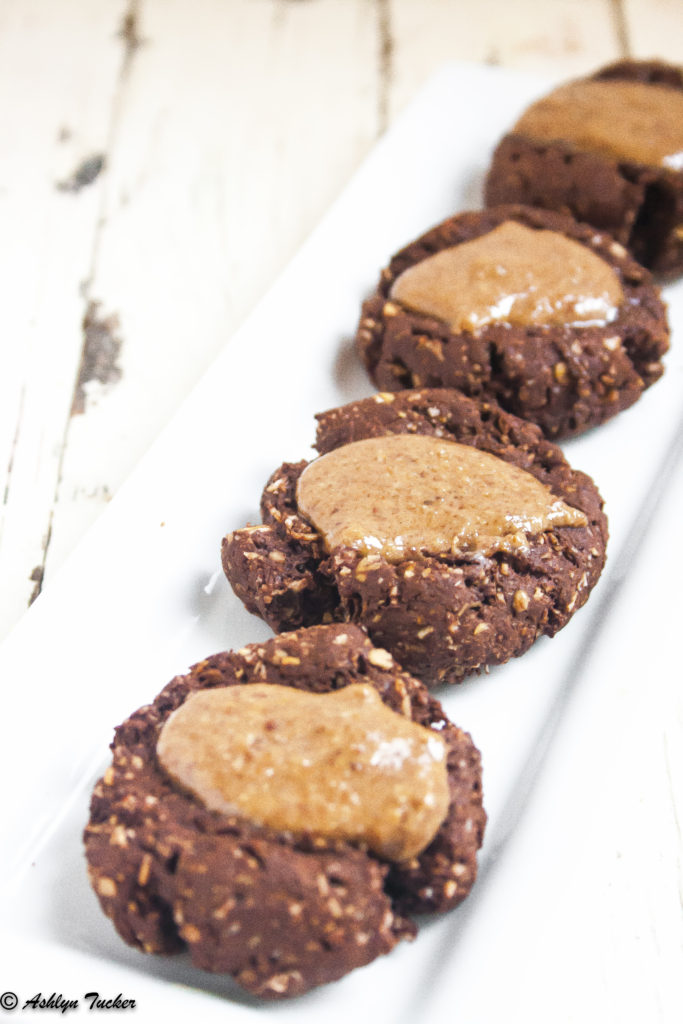 Lastly, I love how food allergy friendly this recipe is. It can be a struggle for individuals on special diets at social gatherings to feel left out, but with these cookies on the dessert table, everyone will be eating good!! 😉
Want to get your nutrition dialed in? Explore our services and contact us!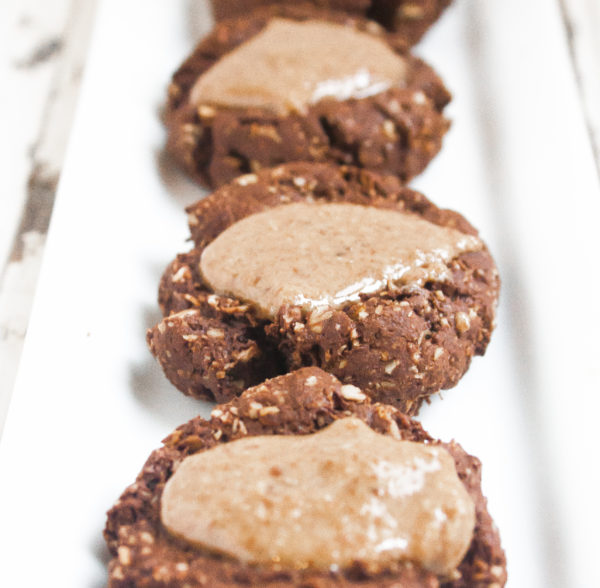 | | |
| --- | --- |
| | |
Preheat oven to 350ºF. Line a baking sheet with parchment.

Place oats, cocoa powder, protein powder, honey, coconut oil, almond milk, baking powder, and almond extract in a blender.

Blend until mostly smooth, some small pieces of oats might still be visible which is ok.

Roll and shape dough into even balls. Place balls on prepared cookie sheet. Flatten balls with with the palm of your hand (they don't spread much in the oven so size going in will be similar to size coming out). Make a thumbprint indentation in each cookie.

Bake cookies for 7 minutes. Remove from oven and immediately reinforce your previous thumbprint indentation. Let cool. Place