Healthy Banana Nut Muffins. An easy recipe for delicious muffins that requires just 7 ingredients and one bowl!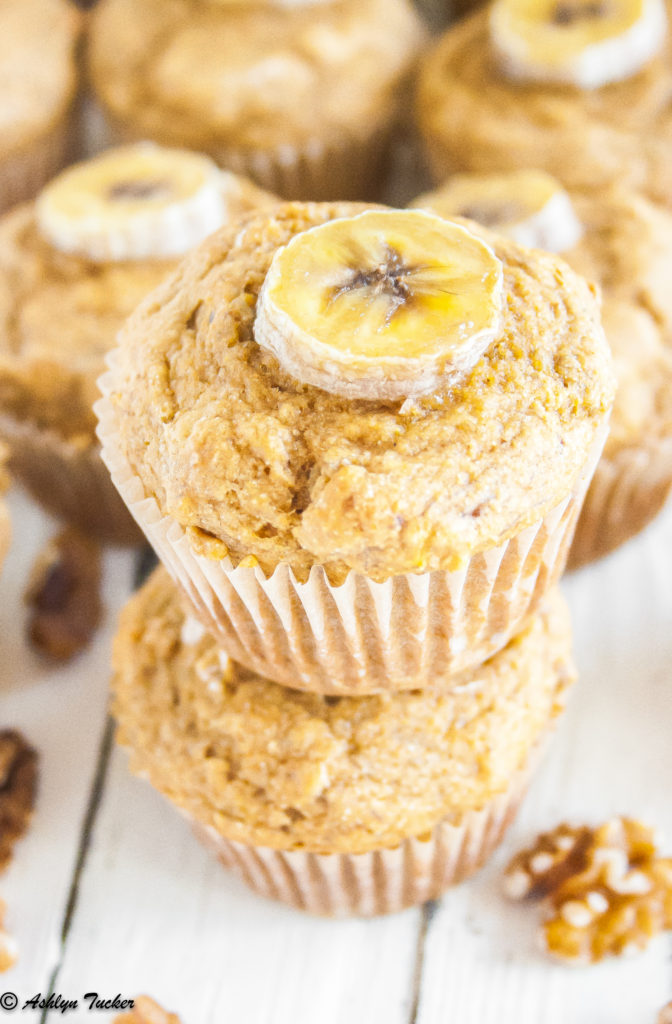 I always get sooo excited whenever we have ripe bananas on hand because my mind starts to spin with recipe possibilities! Bananas are perfect for making lightened up versions of baked goods because they add both moisture and natural sweetness. They are a staple in my diet and my family always has a bunch or two on hand.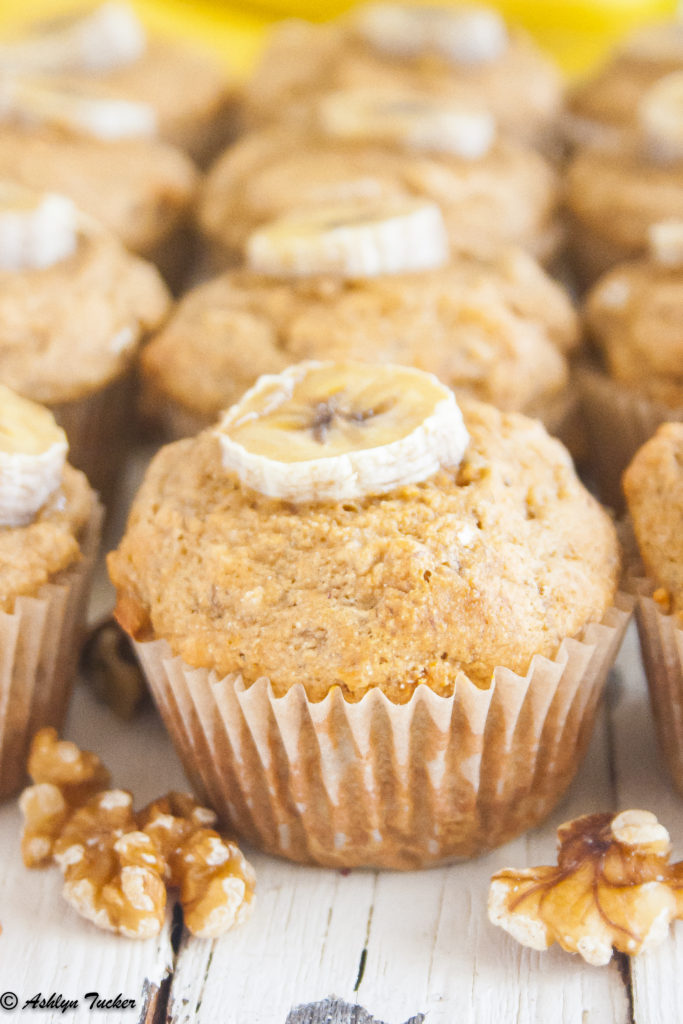 To me, banana nut is such a quintessential muffin flavor. It is filled with nostalgia and visions of childhood days glancing into bakery cases at sky muffins and elegant pastries. I was able to enjoy that same youthful and joyous feeling when I took my first bite of these muffins!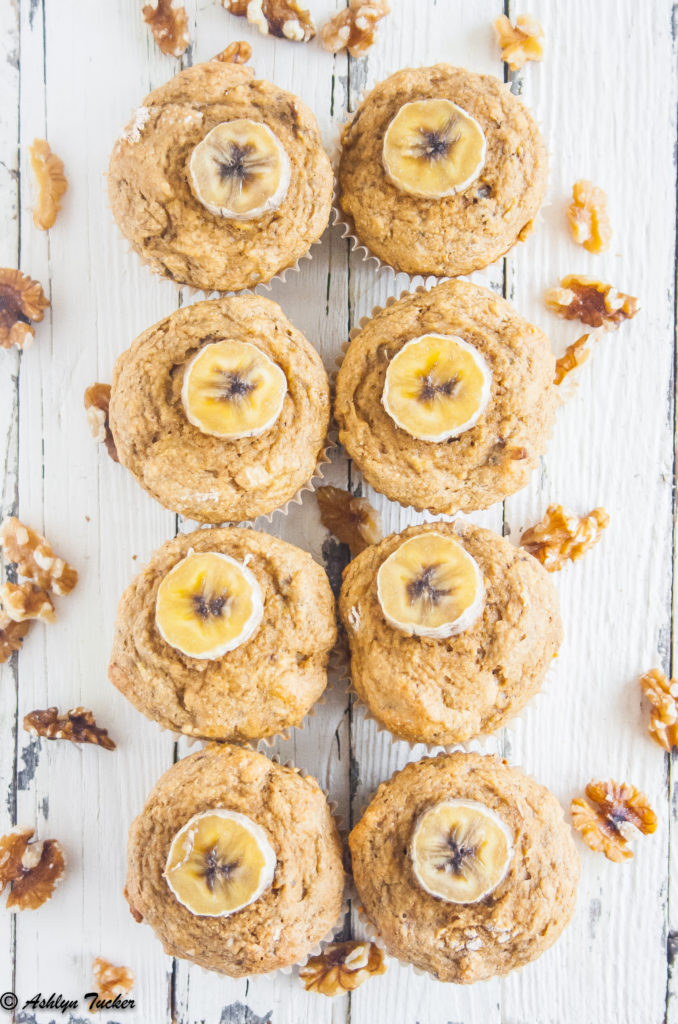 These Healthy Banana Nut Muffins are the perfect amount of slightly sweet, moist, and fluffy! The walnuts add a nice crunch and the banana slices on top are such a cute touch for presentation. Though do note that those will oxidize and go brown after about 24 hours so omit and use more walnuts or coarse sugar on top if you don't want that. Either way you go, they'll still be amazing!!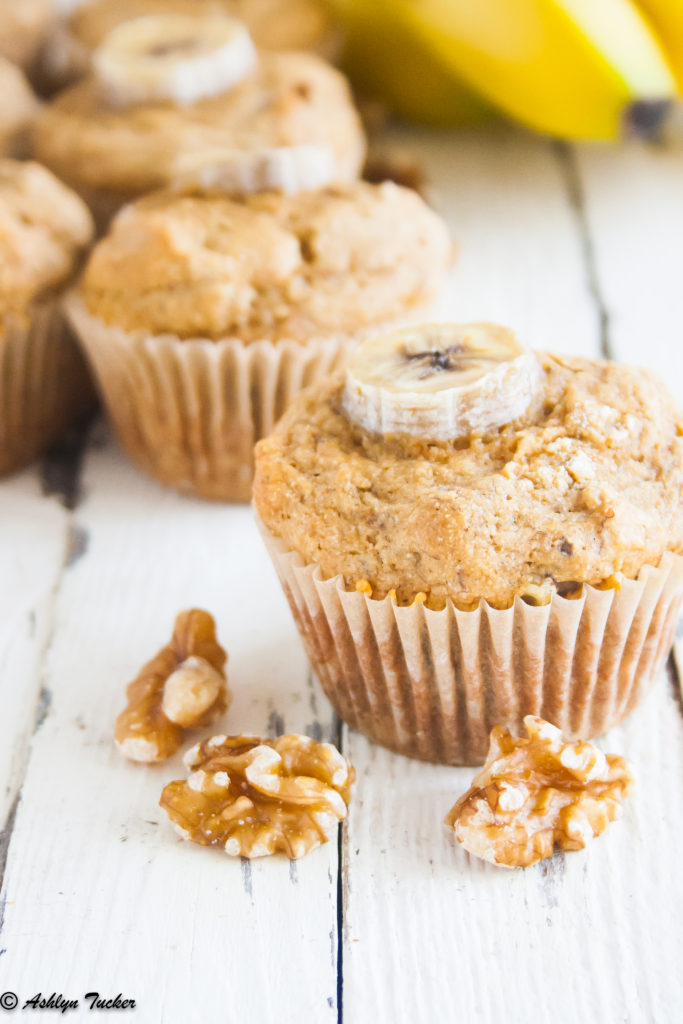 Another reason I love these muffins is because of how easy they are to make and, more importantly, clean up! The recipe only requires one bowl, a spoon, and a few minutes of your time! Not only are they simple, their nutrition facts are pretty dang impressive too – just 130 calories and 6 grams of sugar per muffin! (see the rest of the nutrition facts below).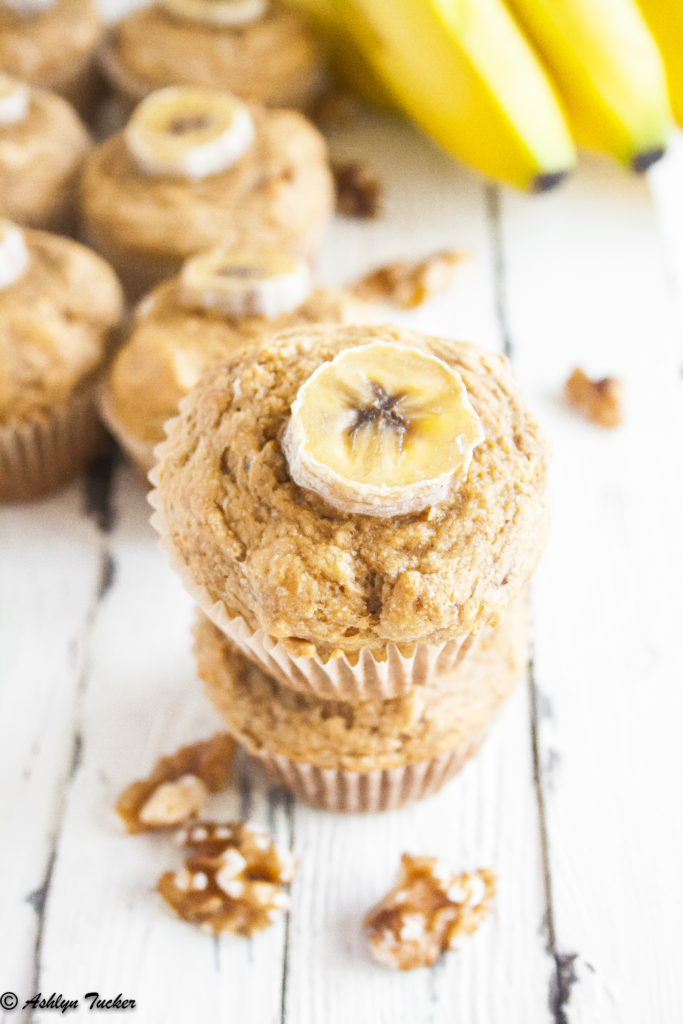 These Healthy Banana Nut Muffins are great for all ages and all nutritional needs. They make the perfect sweet snack or breakfast and nourish both the mind and the body!
Hungry for more banana muffins? Check out these Chocolate Chip Banana Muffins!
Want to get your nutrition dialed in? Explore our services and contact us!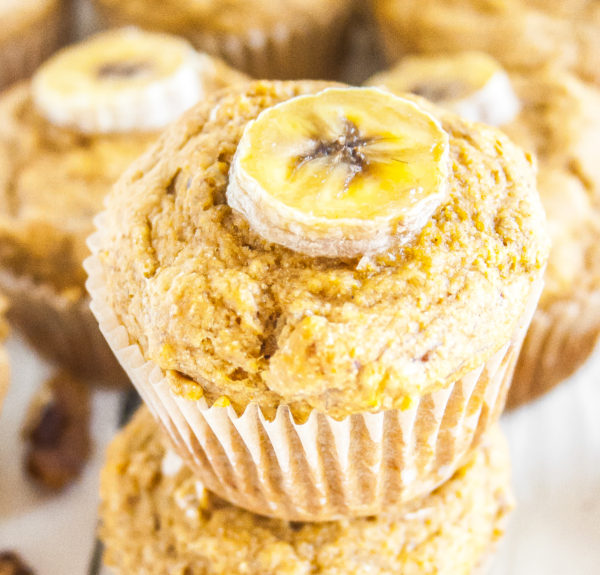 | | |
| --- | --- |
| | |
Preheat oven to 350º F. Line the cups of a muffin tin with muffin liners.

In a large bowl, gently stir together all the ingredients until evenly mixed.

Distribute batter evenly amongst the prepared muffin tin.

Bake for 20 minutes at 350º F or until an inserted toothpick comes out clean. Let cool and enjoy!
*Note that if you opt to add banana slices on top like I show in the picture, those will oxidize and brown after about 24 hours. Omit if you don't want that look and feel free to add extra walnuts or coarse sugar on top instead!