Chocolate Chip Banana Muffins. Healthier muffins made with white wheat flour, coconut oil, and no refined sugar.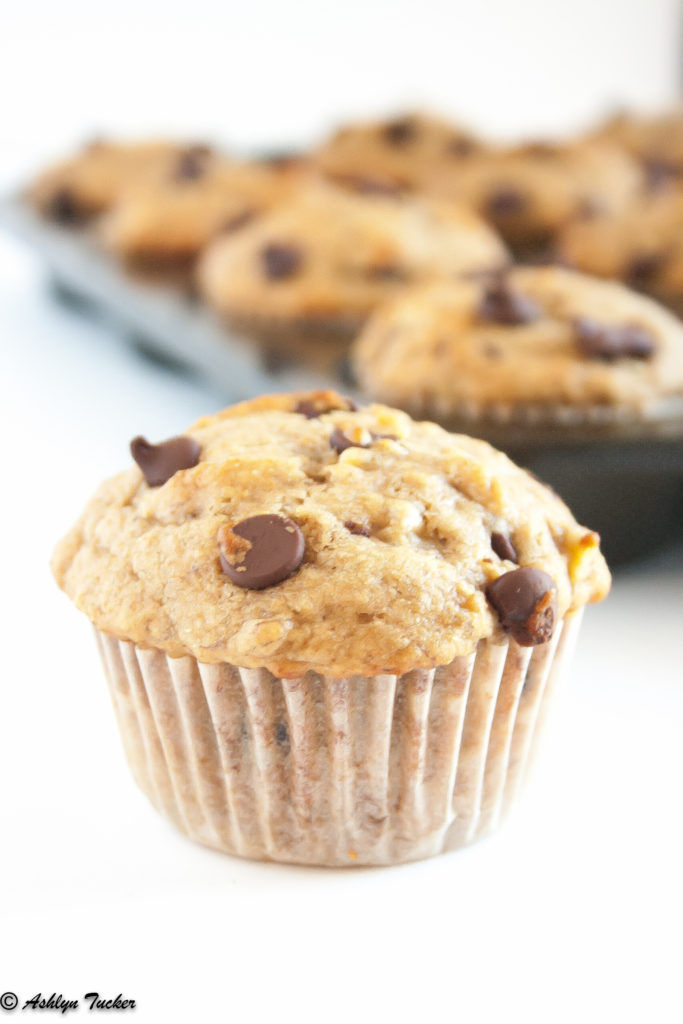 When I was little, I existed on chocolate chip muffins. I loved the giant double chocolate ones from the grocery store, chocolate chip muffin tops from Panera, and even those Little Bites packages. Though over time my obsession has waned, and I will always pick homemade over store bought, that seed of love for chocolate chip muffins is still inside me.
Now, whenever I get hit with those cravings, I like to indulge it with wholesome, from scratch muffins such as these Chocolate Chip Banana Muffins!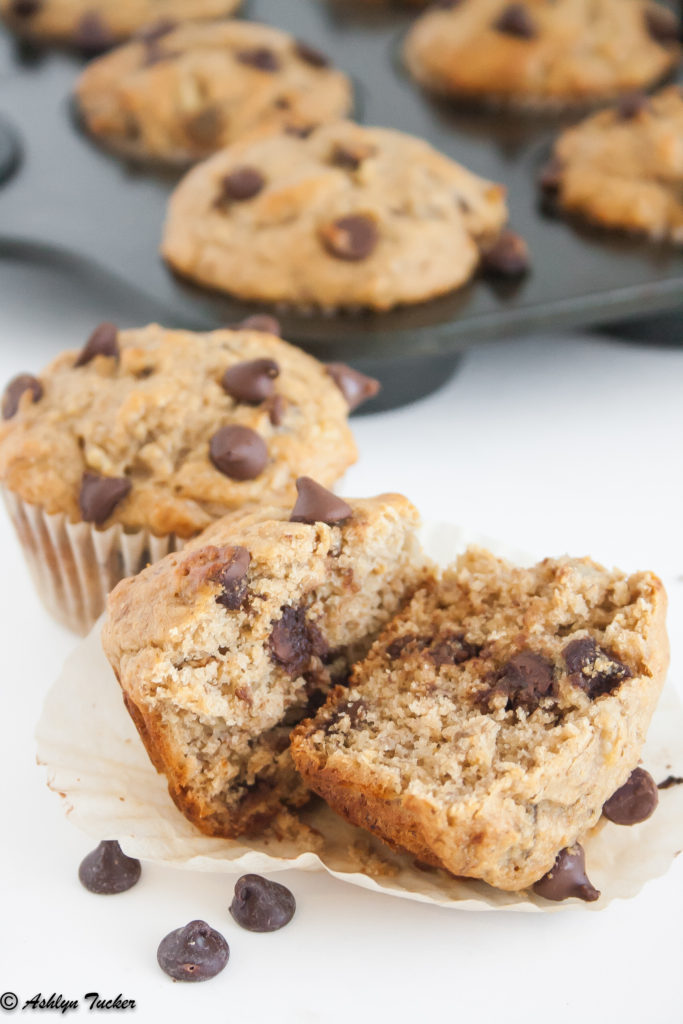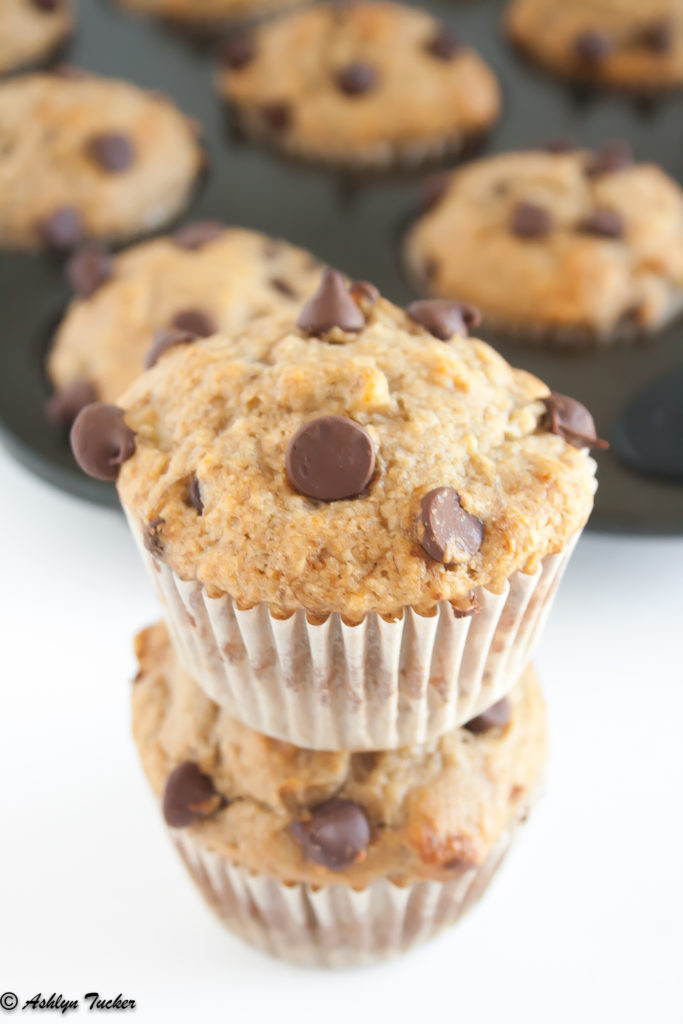 For this recipe you might wonder why I start the oven temperature high, then lower it part way through. This is a technique to get the muffins to rise extra high. The initial high heat causes a steam burst that helps lift the muffins, then lowering the temperature later ensures they cook through without the tops burning.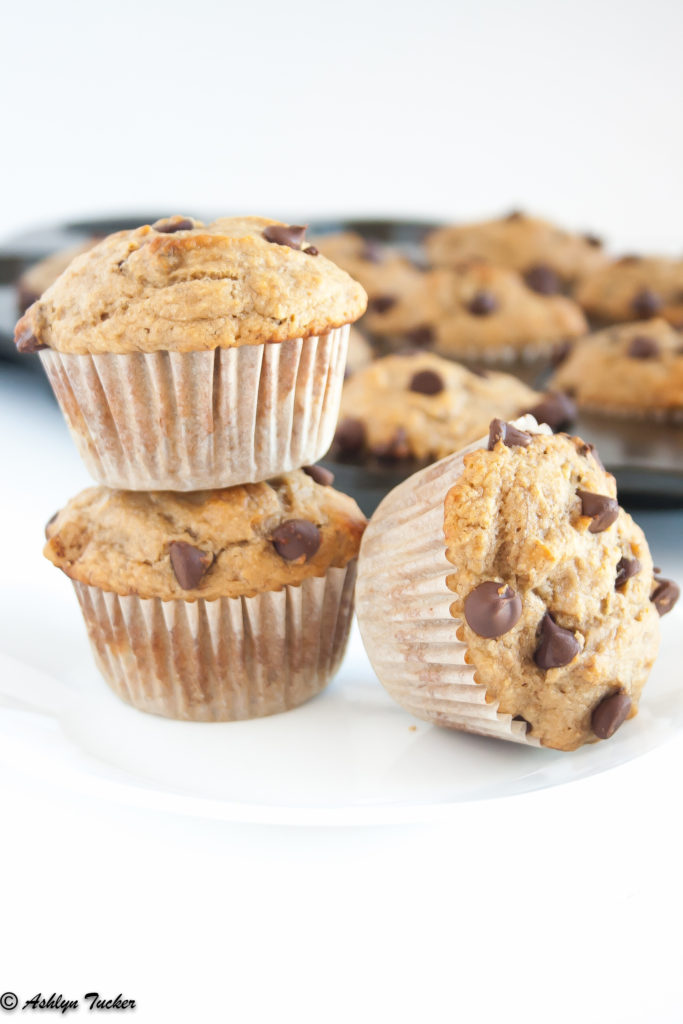 Eating better does NOT mean eating less or cutting out foods completely. You can still totally find a way to balance sweet treats with healthier options and one of the reasons I love this recipe is because it truly embodies that. Diet culture might tell you no, but we here at F5 Method are here to tell you yes.
Life is too short to live without chocolate chip muffins.
Want to get your nutrition dialed in? Explore our services and contact us!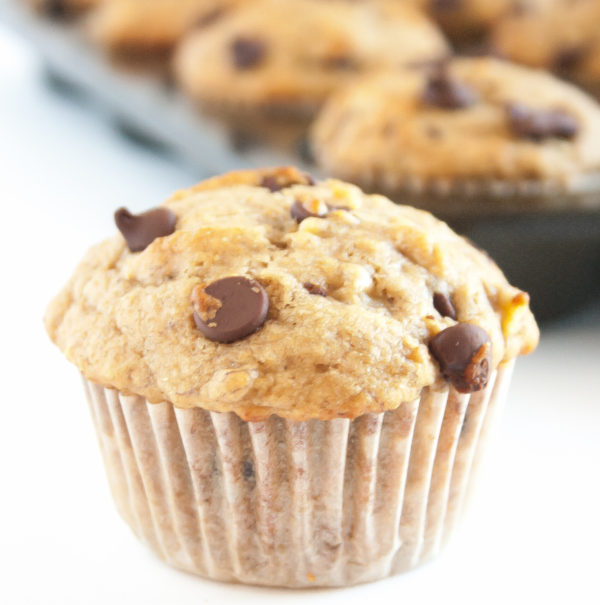 | | |
| --- | --- |
| | |
Preheat oven to 425ºF. Line a muffin tin with liners. Lightly grease the flat top so that the muffin tops don't stick when they rise and expand.

In a large bowl, stir together white wheat flour, baking powder, baking soda, salt, and chocolate chips.

In a medium bowl, combine honey, bananas, eggs, coconut oil, and vanilla.

Pour wet mixture into dry and fold until evenly mixed. Scoop batter into muffin liners. Bake for 8 minutes. Reduce oven temperature to 350ºF and bake for 4 minutes more.