Healthy Peanut Butter and Jelly Muffins. An easy recipe for one bowl muffins that taste just like a classic peanut butter and jelly sandwich!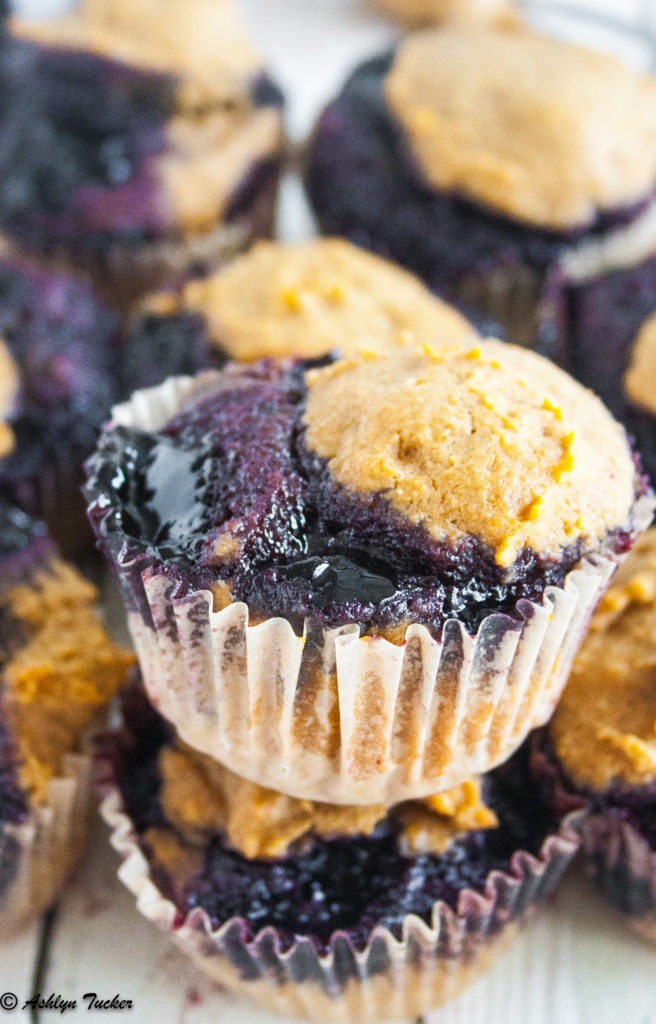 We all have an inner child. They are playful, a bit immature, and cling to all the wonders of childhood such as fantasy, holidays, and youthful treats.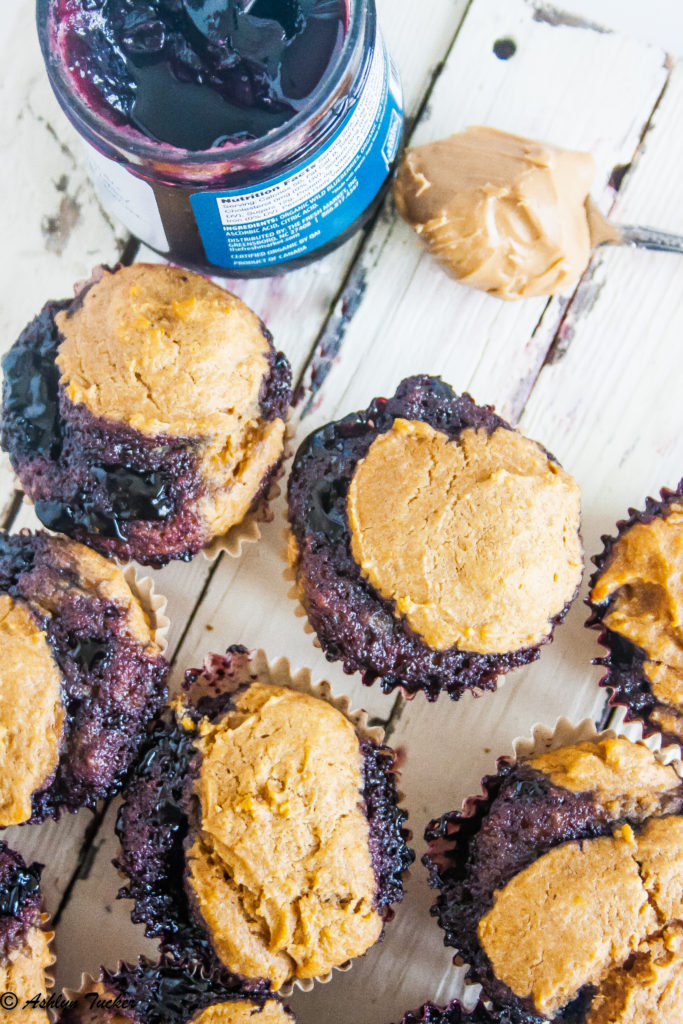 One of the biggest inner kids I know is my dad. He's tall, bald by choice, and has a relatively athletic frame. He runs his own successful company, is recognized and respected in his industry, and is an extremely accomplished man in my eyes.
He's also very calculated. Emotional extremes are fascinatingly rare for him and every action or decision is based off extensive research, logic, and determination.
Yet beyond this stoic and impressive guy is a kid who just wants to play with LEGOs and eat a damn PB&J. (For real though, his big office window is decorated with built architecture LEGOs).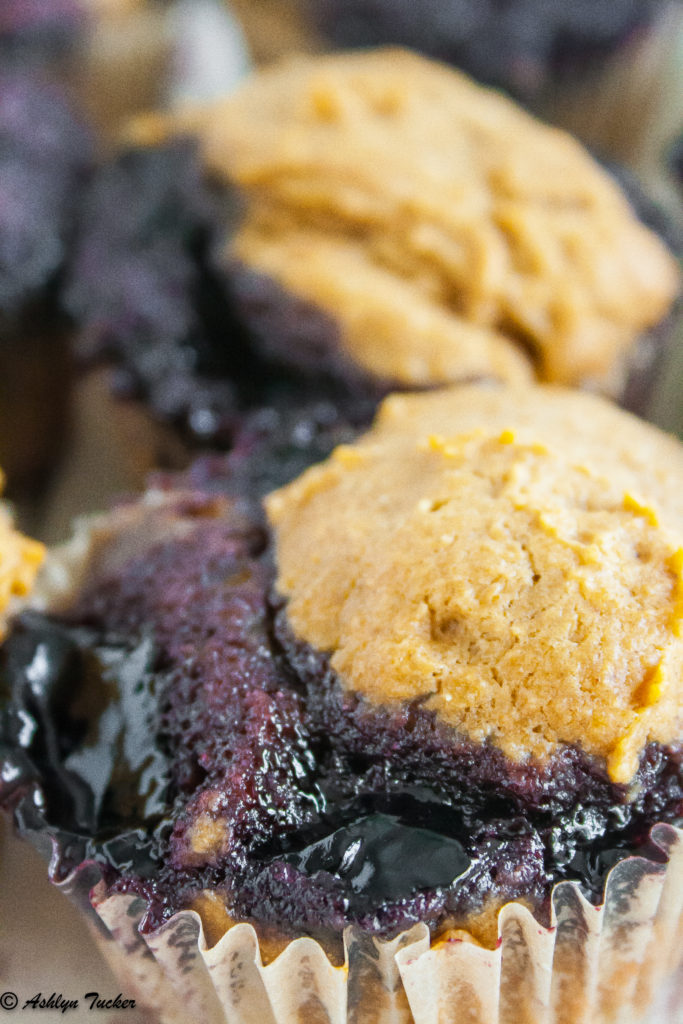 My dads love for simple, "childish" food has always been a refreshing break between my culinary adventures and curiosities. He's my chief taste tester and always will be (love that guy). But it is beautiful knowing that he is just as happy eating a grilled cheese sandwich, PB&J, chicken tenders, or pizza instead of some fancy galette, scone, or grilled fish I've concocted.
These muffins are inspired by him. By that youthful spark inside that we should all NEVER lose. It keeps us sane, makes us human, and allows us to love and live more!
When he came home from work the day I whipped these up, he immediately commented on how good the house smelled. I smiled at him and told him that the muffins currently baking in the oven were inspired by him and were Peanut Butter and Jelly flavored. I wish I could've captured how his lips crept to a smile and his eyes crinkled at the corners. It was a priceless image and reminded me of the wonderful power food can have!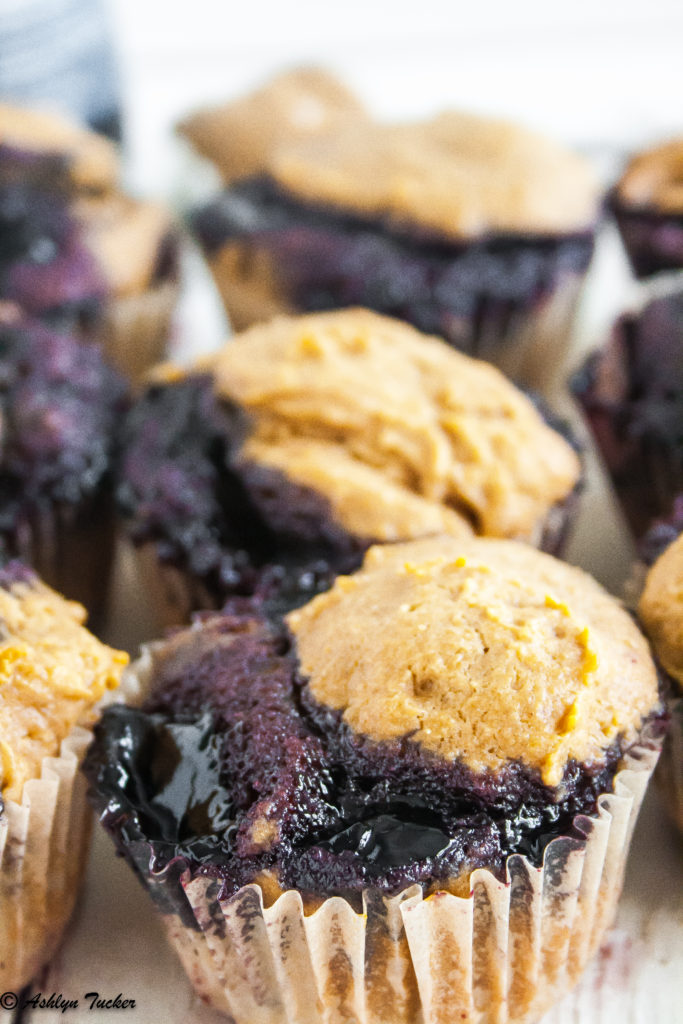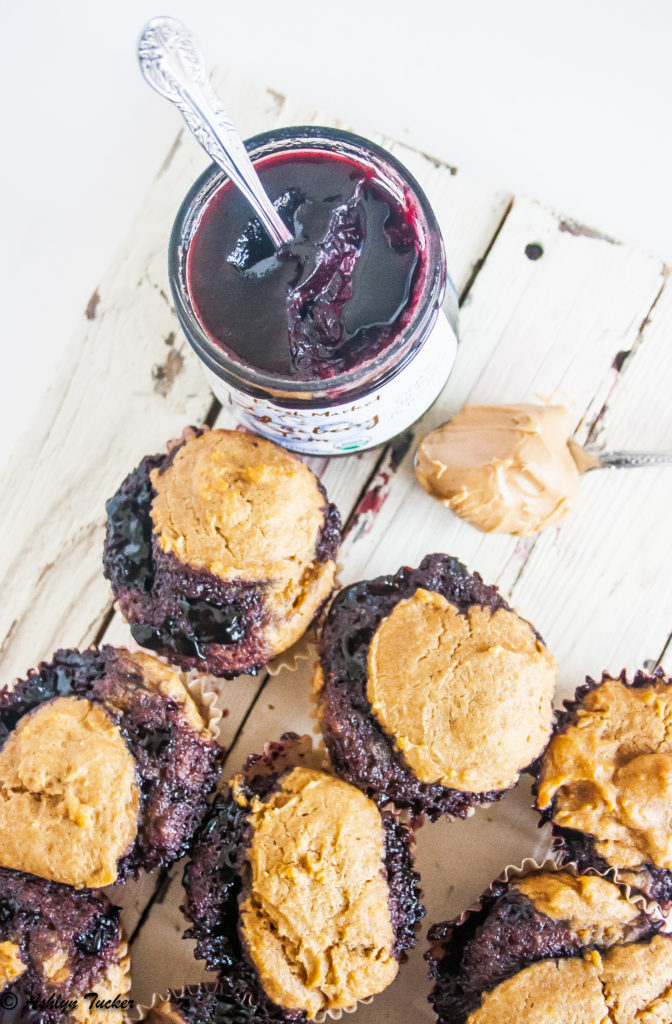 Have you been depriving your inner child recently? Maybe these PB&J muffins will help bring it back out.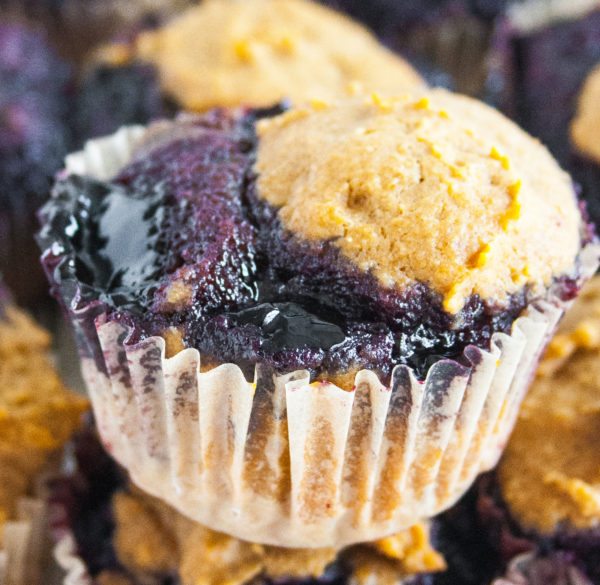 | | |
| --- | --- |
| | |
Preheat oven to 350ºF. Line a muffin tin with muffin liners.

In a large bowl, stir together all the ingredients except the jelly until thoroughly mixed.

Spoon the batter into each muffin tin until each tin is halfway full. Spoon about 1/2 tbsp sized scoops on top of the batter. Add another tbsp of muffin batter on top of the jelly layer.

Bake for 20 minutes or until an inserted toothpick comes out clean.