A one bowl recipe for chocolate protein donuts that are gluten free and low sugar!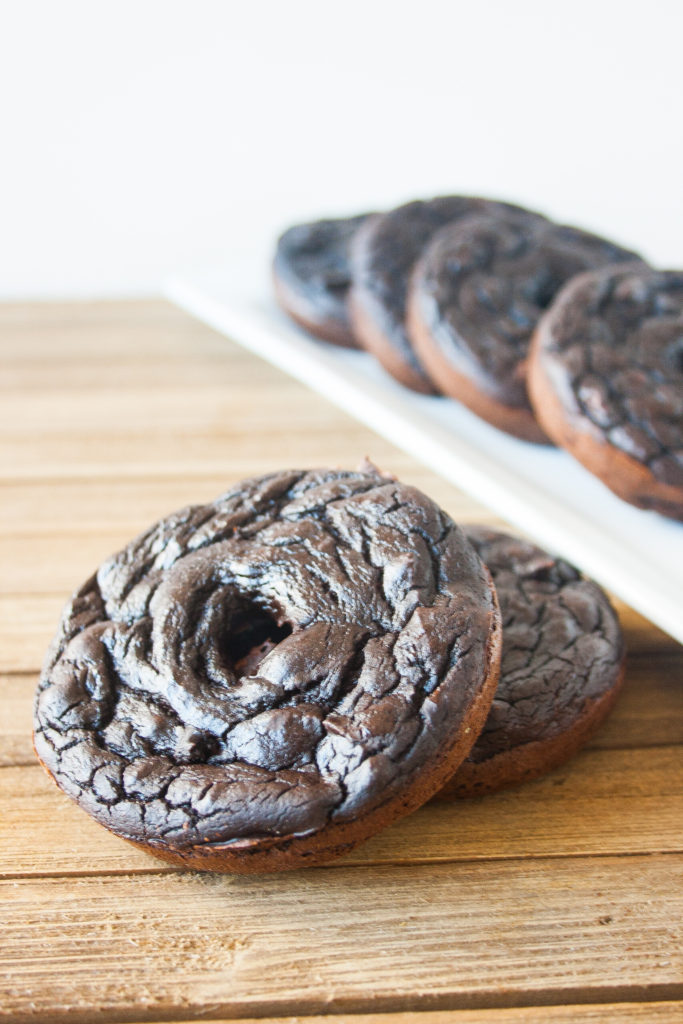 I don't think "recipe" is the right word for these donuts…I think "magic trick" would be more accurate…
85 calories, 3g fat, 10g carbs, 8g protein, and 3g of sugar just seems wayyyy to good to be true.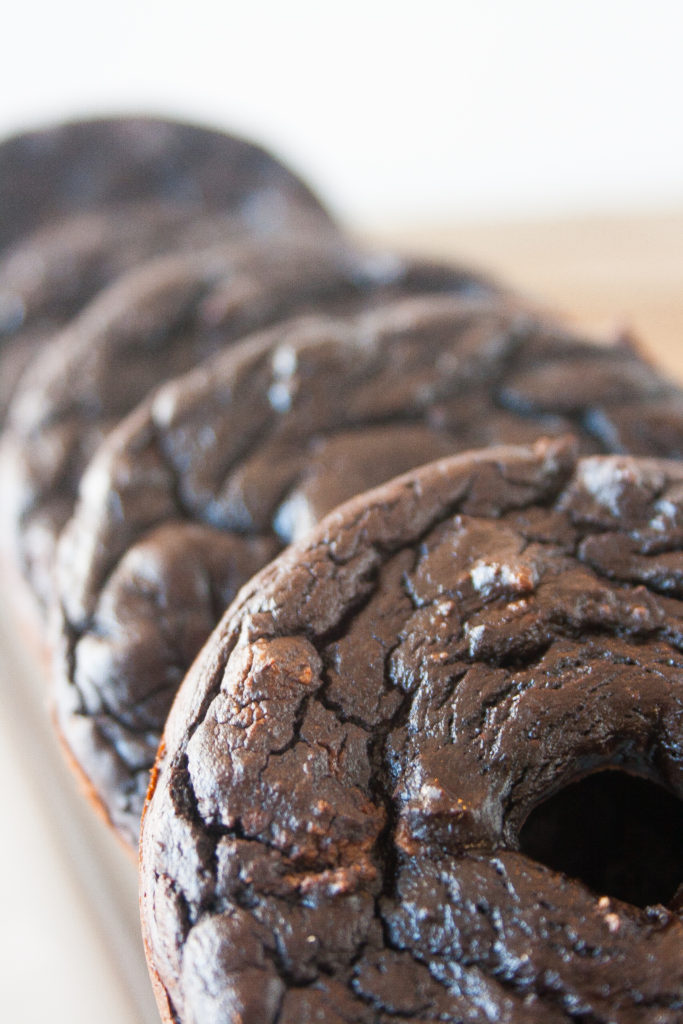 And the magic continues with the taste! These donuts are just as fudgy, chocolatey, and delicious as a traditional fried donut. They will satisfy all your sweet cravings and are the perfect treat to pair with a morning cup of coffee!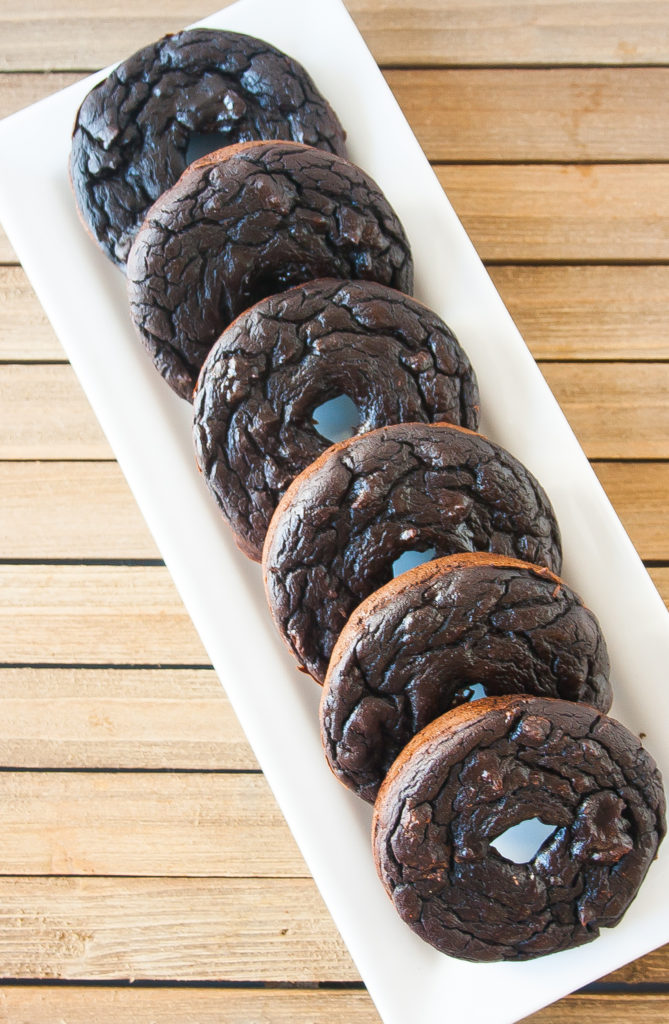 Oh but wait…there's more! This recipe only requires one bowl (WIN). Because I hate dishes with a passion. And you probably do too. We have MUCH better things to do than scrub bowls AMIRITE.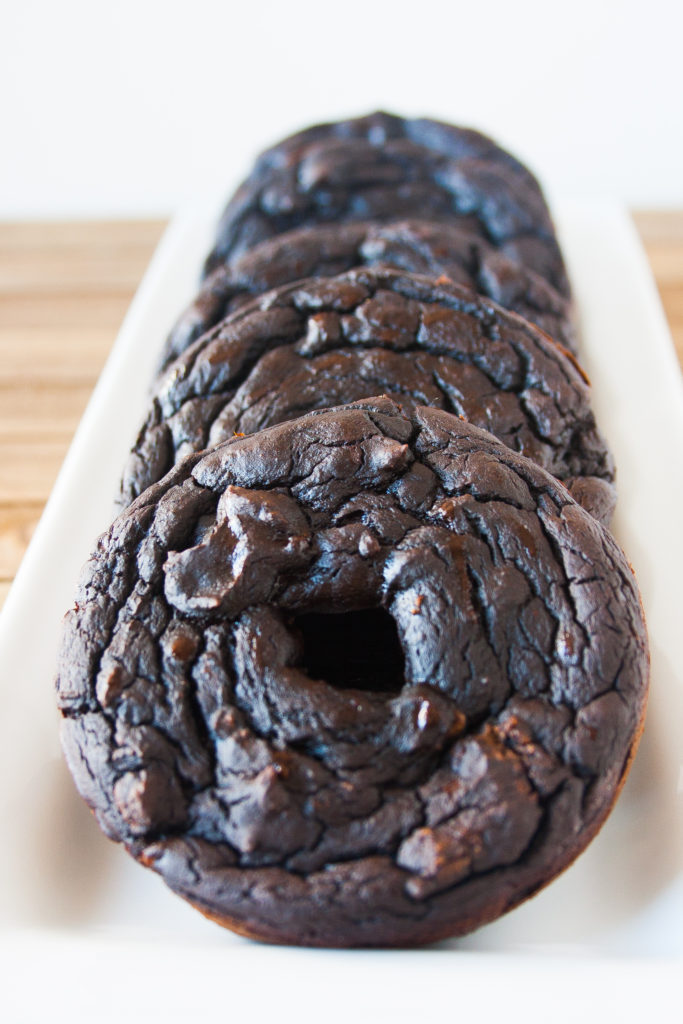 This recipe is originally scripted to be small batch and make 6 donuts, but because these are addictive and you might want a dozen, I went ahead and wrote out the doubled amount in the notes!
So what are you waiting for? Whip up a batch of this chocolate amazingness and watch your jaw drop to the floor!
Want to get your nutrition dialed in? Explore our services and contact us!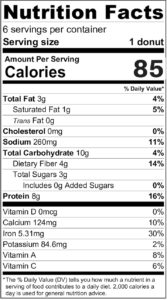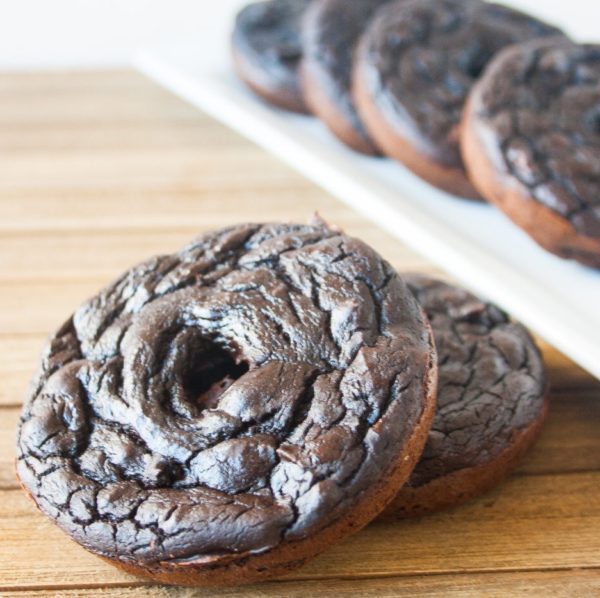 | | |
| --- | --- |
| | |
Spray a donut pan with nonstick spray and set aside. Preheat oven to 350º Fahrenheit.

In a large bowl, combine all the ingredients until evenly mixed.

Spoon the batter into the donut cavities or use a large ziplock bag. Cut a corner off the bottom of the bag and pipe the batter into each donut cavity.

Bake for 20-22 minutes. Allow donuts to cool then invert them onto a wire rack.

Store an airtight container. These last 2-3 days at room temperature, 7-10 if stored in the fridge.
For doubled recipe:
1 cup (100 g) chocolate protein powder
1 cup (90 g) unsweetened cocoa powder
1 1/2 tsp baking powder
2 ripe bananas, mashed (approx 230g or 1 cup)
2 cups (474 mL) unsweetened almond milk
6 tbsp (92 g) liquid egg whites