Healthier Chocolate Peanut Butter Fudge. Vegan, gluten free, refined sugar free, and dairy free peanut butter fudge.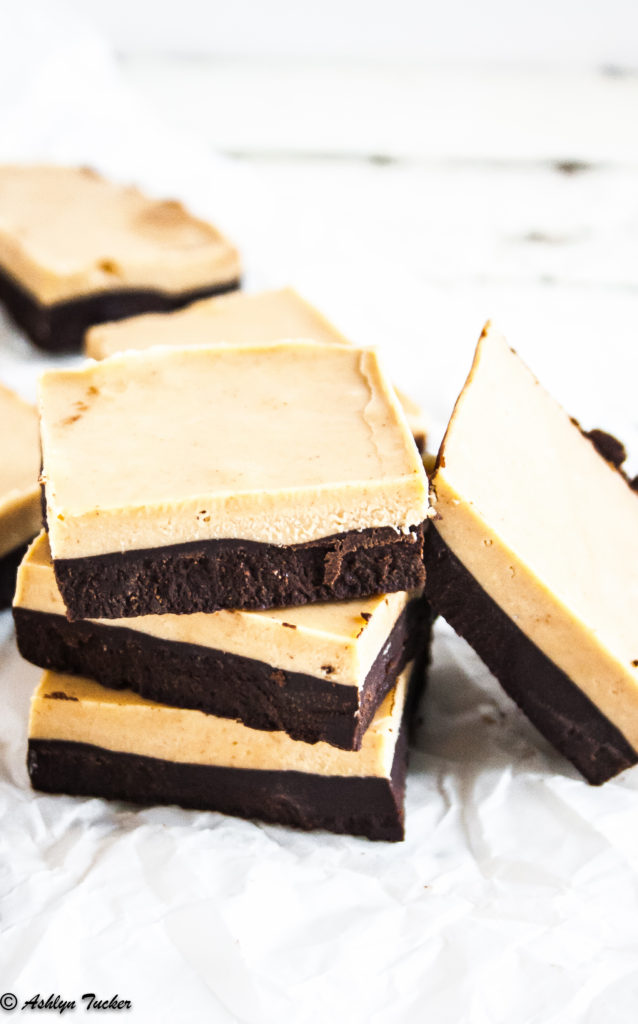 I don't think there is any better combination than chocolate and peanut butter. For real though, I could eat it every day forever – it just works.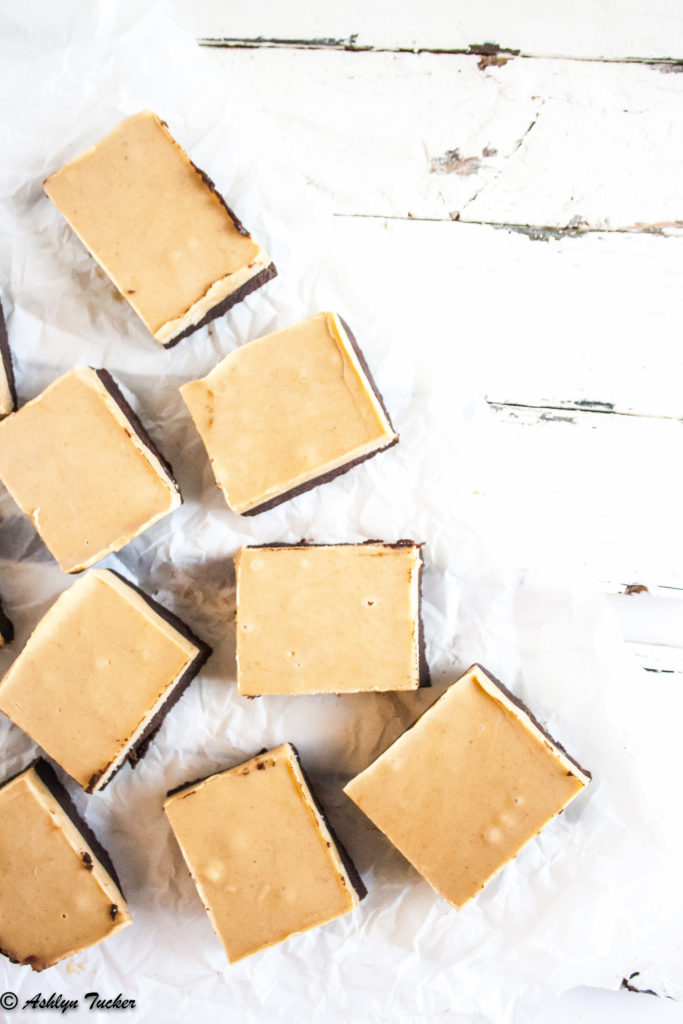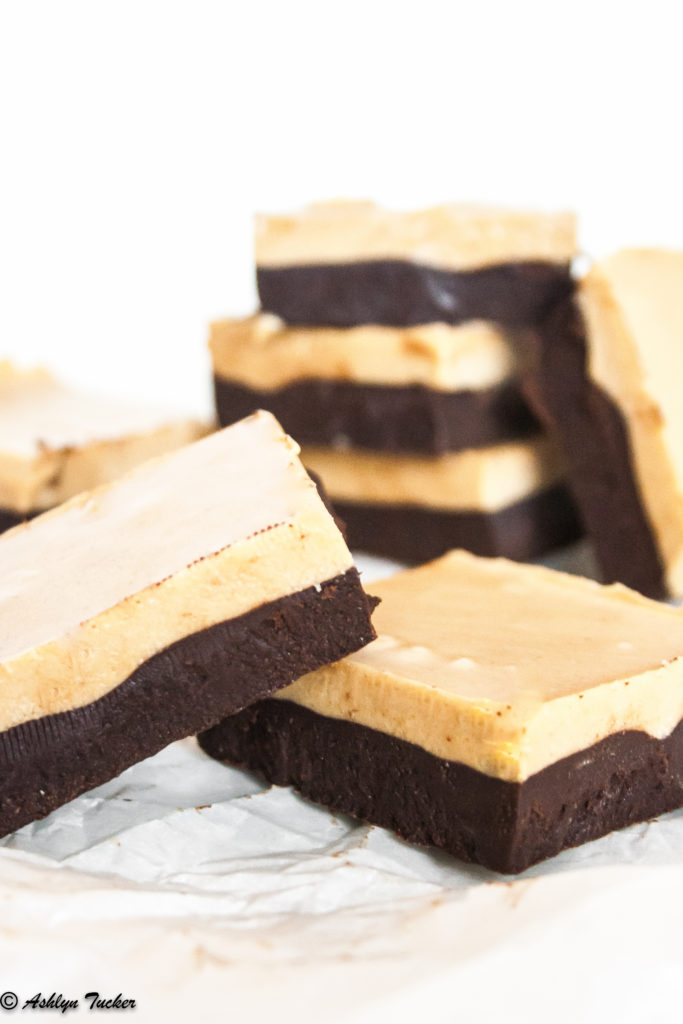 Because I convinced myself I needed yet another way to enjoy this flavor power couple, I created this healthier fudge! I love this fudge because it's not only food allergy friendly and delicious, it also is suuuper easy and only requires 4 ingredients and a blender.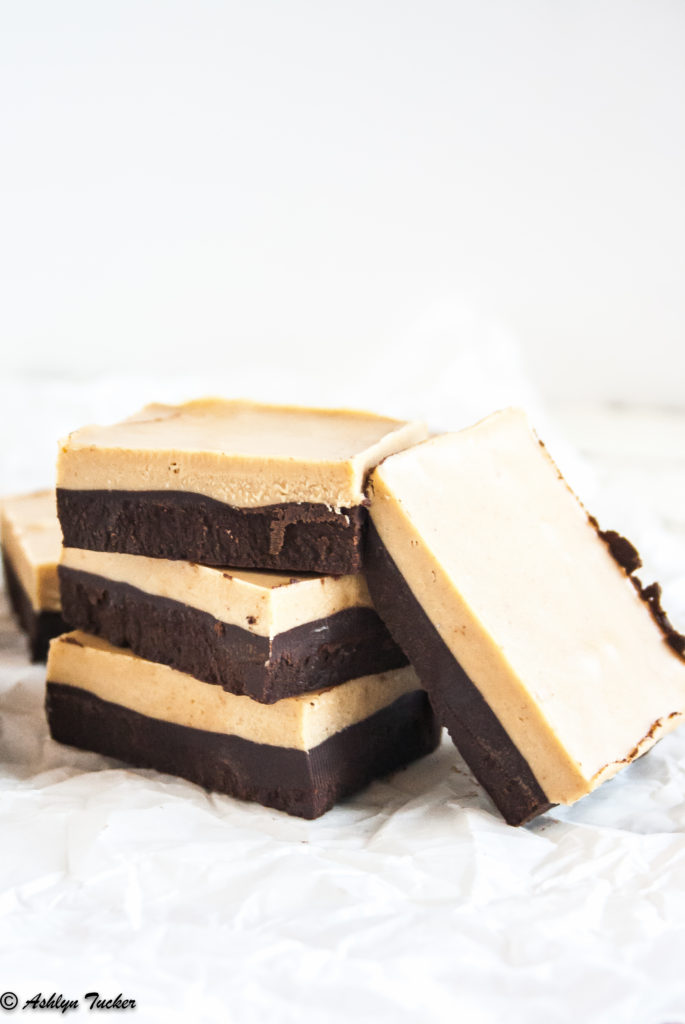 And if you're looking for another tasty and extremely easy fudge recipe, check out this Chocolate Peppermint Fudge! It tastes just as good in Spring as it does at Christmas time! Mint is definitely a year round flavor and scent in my house.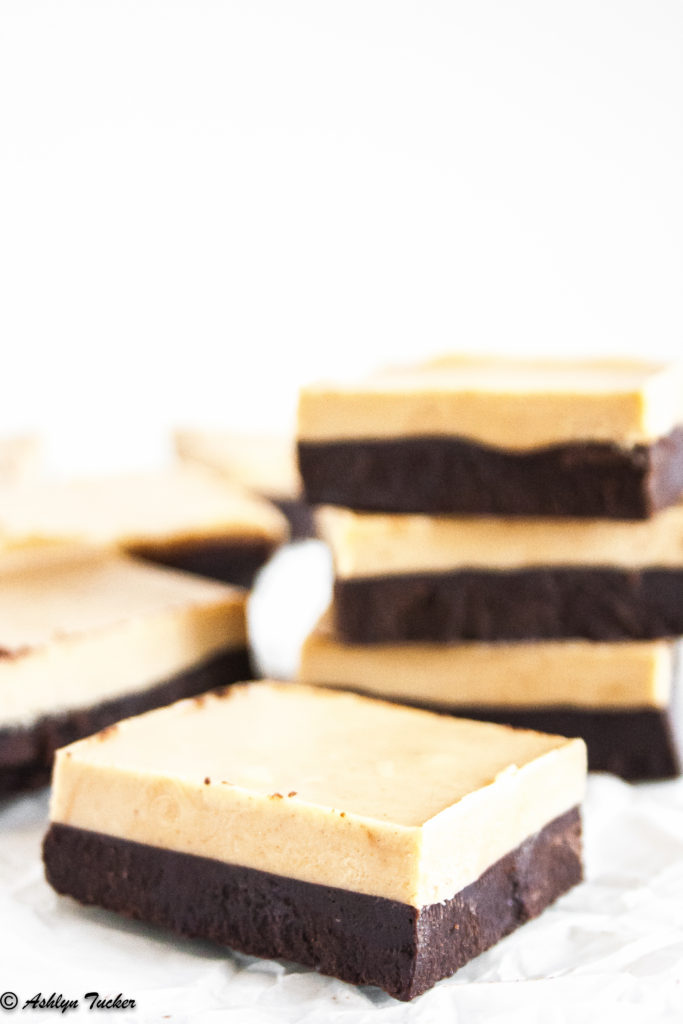 What flavor combination can you simply not live without? Let us know in the comments!
Want to get your nutrition dialed in? Explore our services and contact us!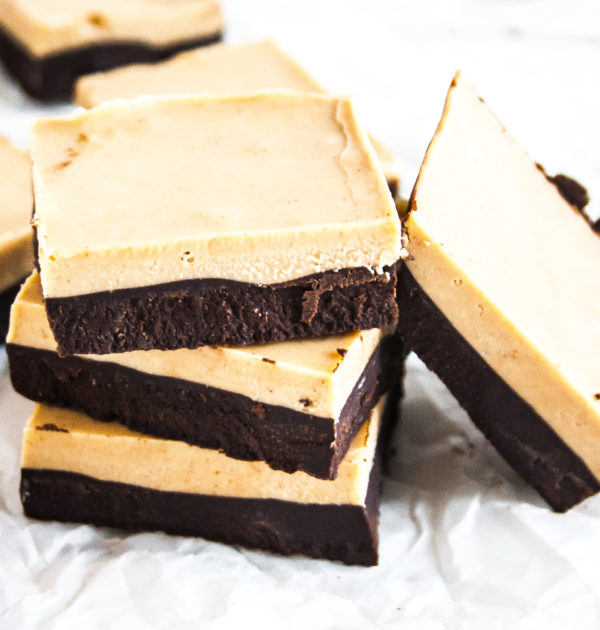 | | |
| --- | --- |
| | |
Line a 9x5 inch pan with parchment paper.

Place 2/3 cup coconut oil, 1/4 cup + 1 tbsp honey, and 2/3 cup cocoa powder in a blender. Blend until evenly combined. Pour into prepared pan and freezer until set, about 15 minutes.

Clean blender. Add 1/2 cup peanut butter, 1/4 cup coconut oil, and 2 tbsp honey to the clean blender. Blend until evenly combined.

Remove pan from freezer. Pour the peanut butter mixture over the set chocolate layer and freeze for 10-15 more minutes. Fudge should be hard to the touch, but still soft enough to cut.

Remove fudge from pan. With a sharp knife, cut fudge to size preference (I did 18 pieces, feel free to adjust size to preference). Store slices in an airtight container in the fridge.