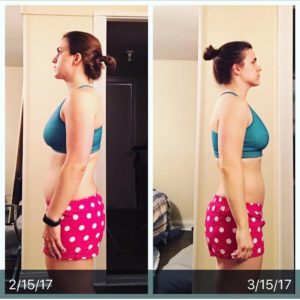 Consistency is key! Check out Stephanie's transformation in just one month of following The F5 Method! She's been consistently following her new numbers, and hitting her calorie/macro goal!
"It's been 1 month since I started The F5 Method and began tracking my macros and I can already notice a difference when I look in the mirror and when I put on my clothes!"
We're so proud of you already!