Whole Cut Roasted Chicken. A must have recipe for amazingly tender and flavorful chicken.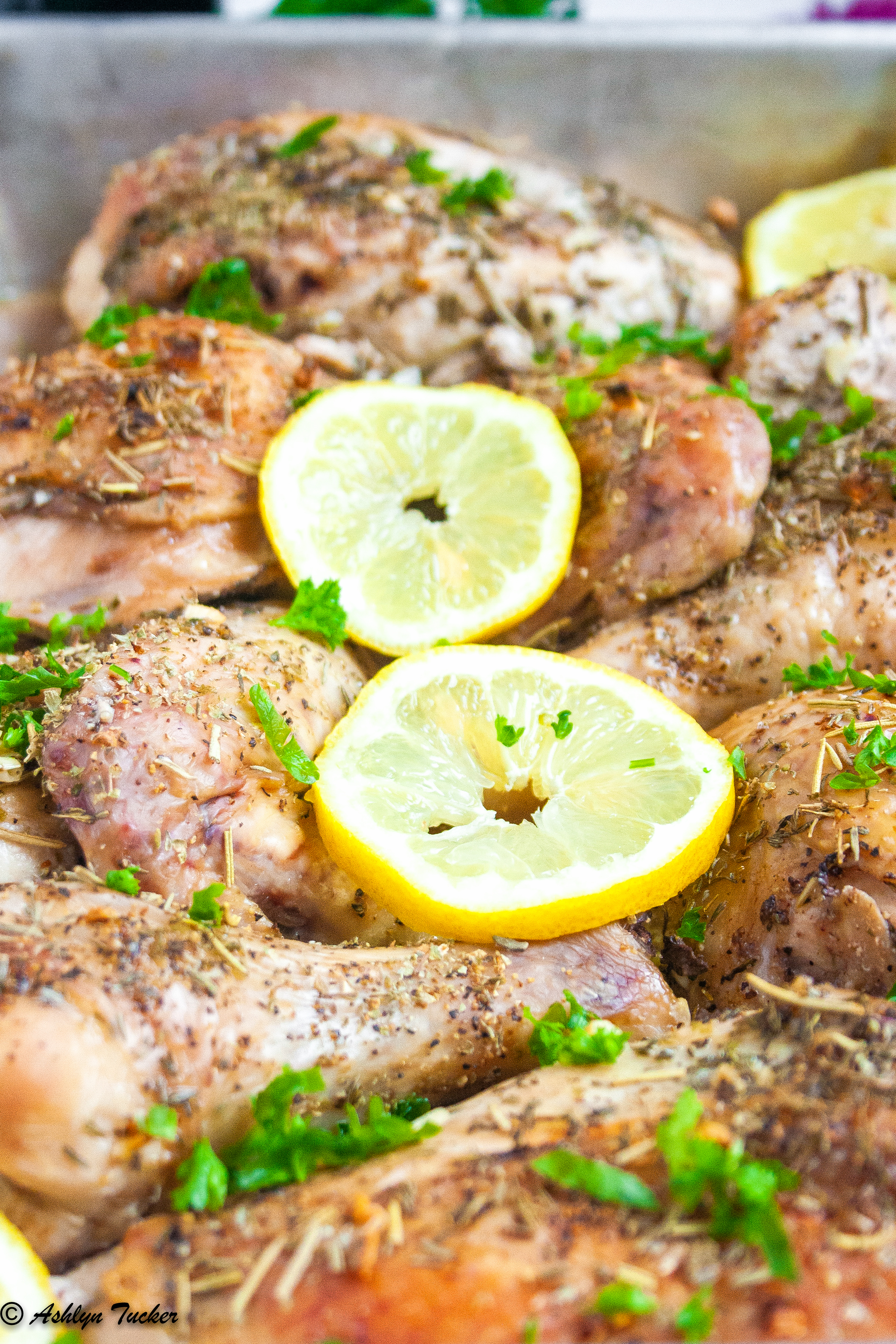 I have the amazing privilege of being a part of Golliher Farms food club this summer! For 10 weeks this summer I get to go pick up a batch of farm fresh goods each Saturday and there will always be a mix of meat, eggs, and various produce. Supporting local agriculture is SOOO important to help bolster the local environment and economy so this partnership is very close to my heart.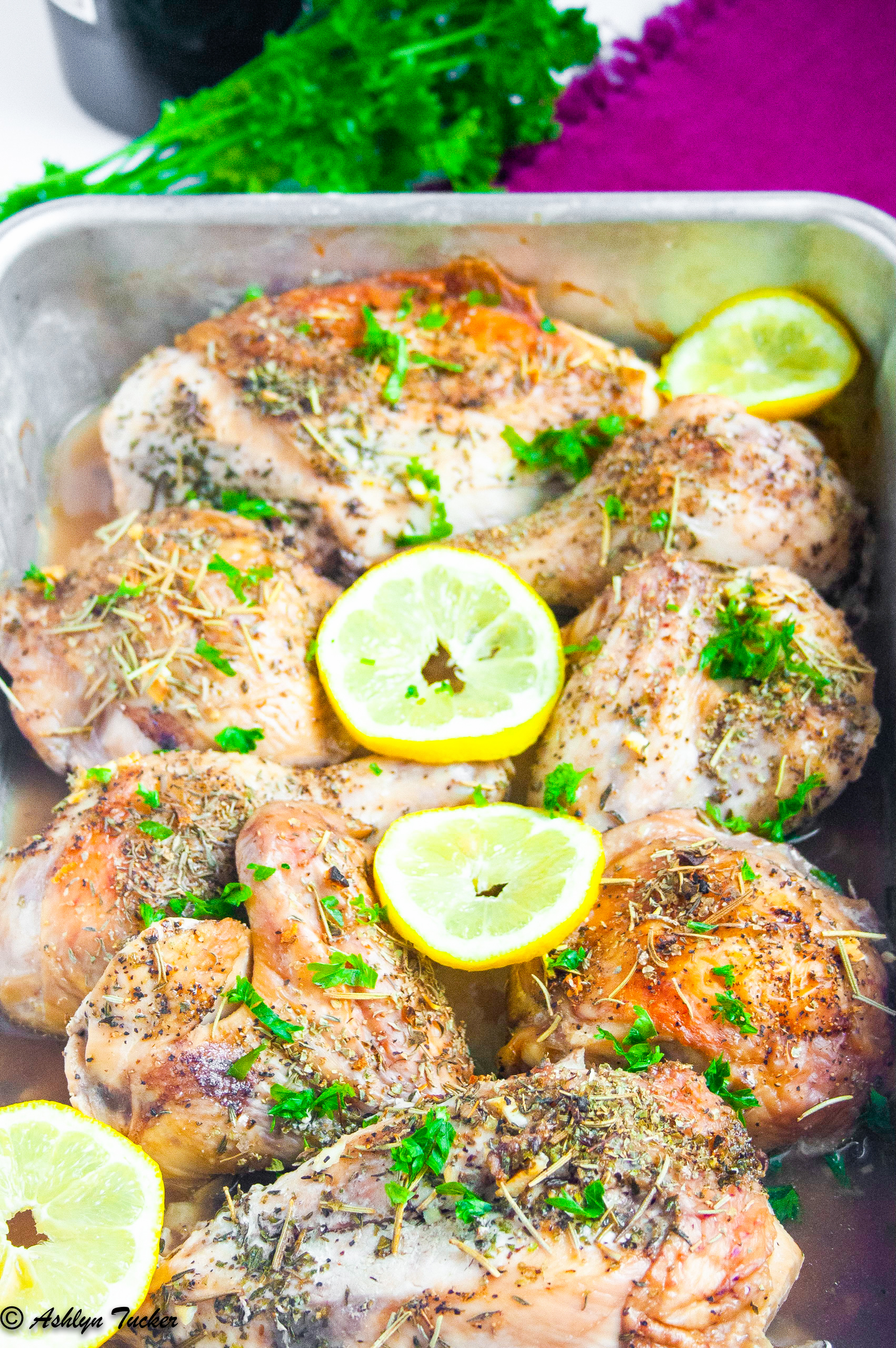 The first week's harvest included a whole cut chicken which I chose to roast because I believe it's the best way to let the natural quality and flavor of the chicken shine through. If you don't have access to a farm or a butcher to provide you with a whole cut chicken, you can sub in whatever meat cut you desire. I'd recommend about 2lbs of breasts and/or thighs.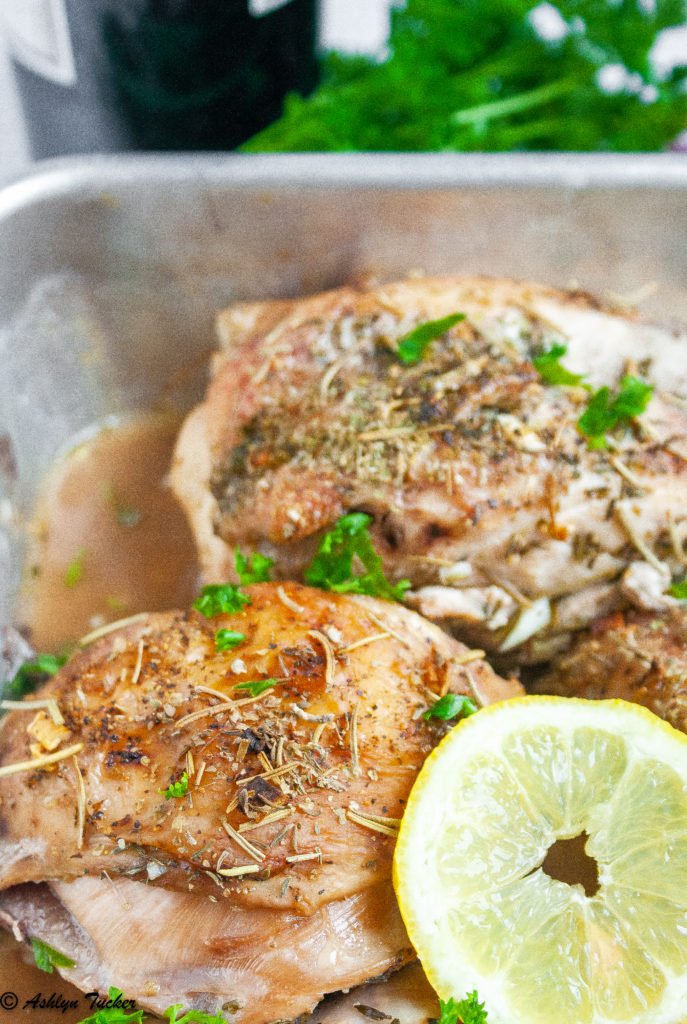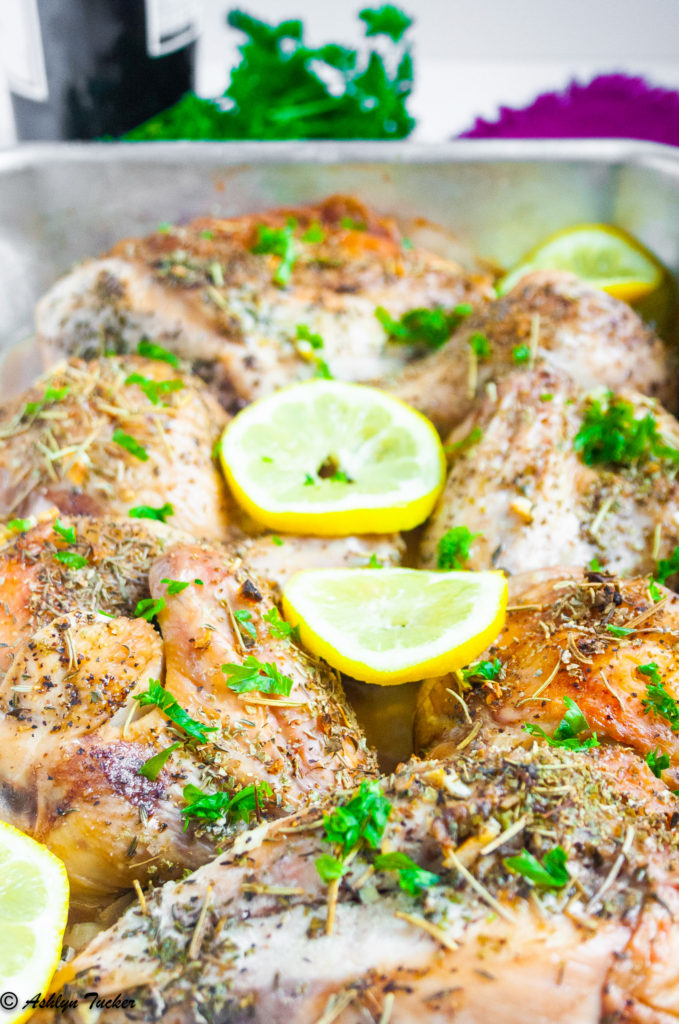 Before making this I hadn't had farm fresh chicken before and WOAH….what a difference! The texture and flavor was 10x better than any chicken I've ever had before. Even the next day the leftovers were UNREAL!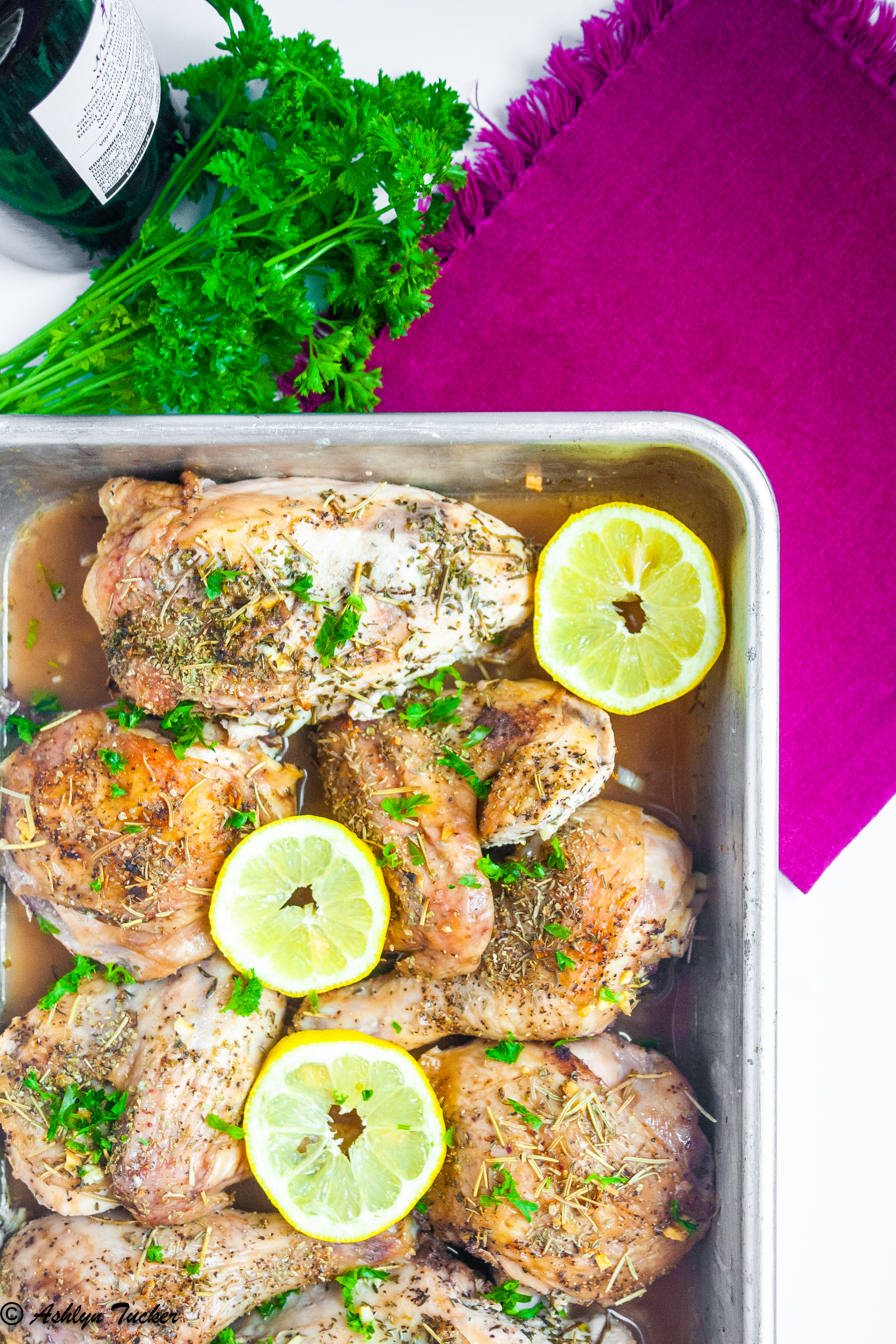 This amazing roasted chicken recipe is a foolproof recipe to have on hand. It's flavor profile is simple yet amazing, you most likely already have all the ingredients on hand, and the method isn't complex at all. But the results? Those are amazing. And in my opinion, that's the ultimate test of a great recipe – simple to make, yet tastes amazing!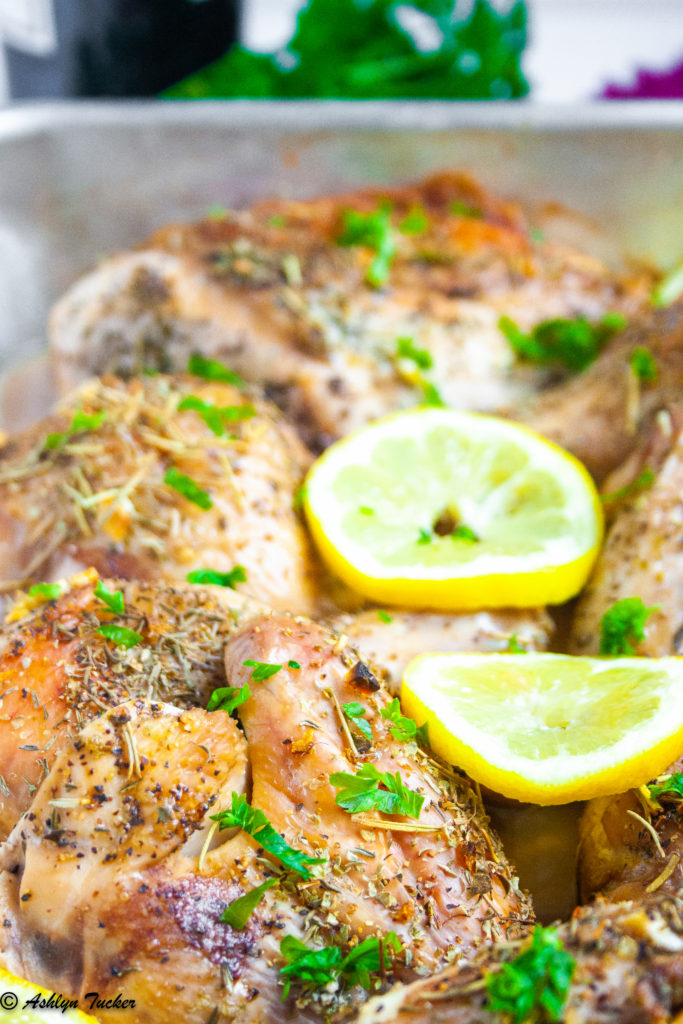 Want to get your nutrition dialed in? Explore our services and contact us!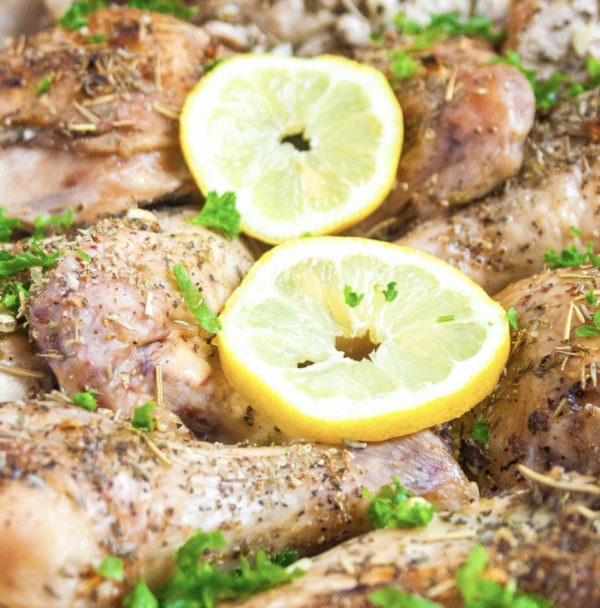 | | |
| --- | --- |
| | |
Preheat oven to 400ºF. In a small bowl stir together the thyme, marjoram, rosemary, salt, and pepper.

Cut any extra fat off the chicken pieces. Leave the skin on so that the chicken roasts with optimal flavor and moisture!

Place chicken pieces in an even layer in a large pan. Drizzle the lemon juice over the chicken. Sprinkle the spice mixture evenly over all the pieces, rubbing it in on both sides.

Bake the seasoned chicken pieces for 30 min at 400ºF. Leave oven closed, reduce temperature to 350ºF and bake for 20 more minutes.

Check chicken to see if it is cooked through and slightly golden. If it needs additional time or you would like it more golden, broil for 5-10 more minutes.
*may sub approximately 2lbs of another cut of chicken if you don't have access to a whole one